The Bizarre Incident of the Diamond Necklace Gift by Johny Depp from His Bum to Kate Moss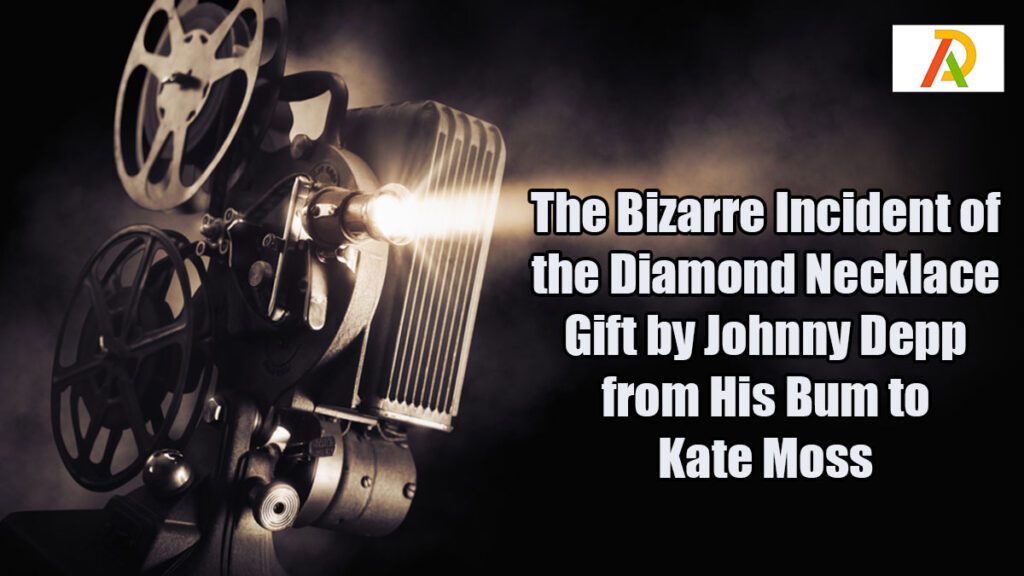 Katherine Ann Moss, better known as Kate Moss, is a famous British model and successful businesswoman. She rose to fame in the 1990s, the "supermodel era," where she promoted chic fashion. Her fashion icon status came about thanks to her collaboration with Calvin Klein.
Kate Moss, 48, recently shared a surprising anecdote about the time when she dated American actor Johnny Depp. She recalled the incident when Depp gave her a diamond necklace, and the diamond was the first ever owned by Kate Moss. The funny part was when Moss revealed that Depp took the neckless out from the crack of his ass!
Elaborating on the incident, Moss said she was going out for dinner with Depp when Depp told her he had something in his bum and asked her to look. Moss put her hand inside the trouser and pulled out the diamond necklace.
Moss dated Depp between 1994 and 1998. After the relationship with Depp ended, Moss dated Jefferson Hack, film editor, and media mogul, in the early 2000s. She shares one child with him. Depp went on to date Vanessa Paradis and had two children with her.
After many years Moss and Depp's relationship made headlines in the 2022 summer. This was during the defamation trial of ex-wife Amber Heard against Depp when it was alleged that Depp had also assaulted Moss when they were in a relationship.
During the trial, Heard said that she heard a rumor that Depp was pushing Moss down the stairs, and she punched him when she saw Depp standing near a staircase with her sister Whitney Heard. Moss came out in defense of Depp and denied that he ever pushed, kicked, or threw her down the stairs. Speaking under oath at the trial, she testified that Depp, on the contrary, helped her when she had slipped accidentally. During her appearance on BBC 4 Desert Island show, Moss denied that Depp assaulted her ever and said she was speaking the truth as she knew what the fact was.
The bizarre incident
In the past few weeks, many new interesting stories have emerged about Depp, including the diamond necklace incident. Depp's and Elle Barkin's romantic relationship in early August made headlines. The actress claimed that Depp had given her drugs before their sexual encounter. Barkin's deposition was a part of the defamation trial of Depp by Amber Heard. Depp had dated Barkin in the mid-90s before his relationship with Moss. Barkin revealed what happened between the two in a sealed deposition. As per a US weekly, the deposition was unsealed recently.
Barking claimed Depp came to the living room, said something to her, and pulled her. She had protested a little. Barking said that Depp did not assault her but gave her Quaalude. She was also not surprised when Depp threw wine at her as there was an aura of violence about him. Depp did not comment on the claims.
About Author