5 Budget Places to Travel in Europe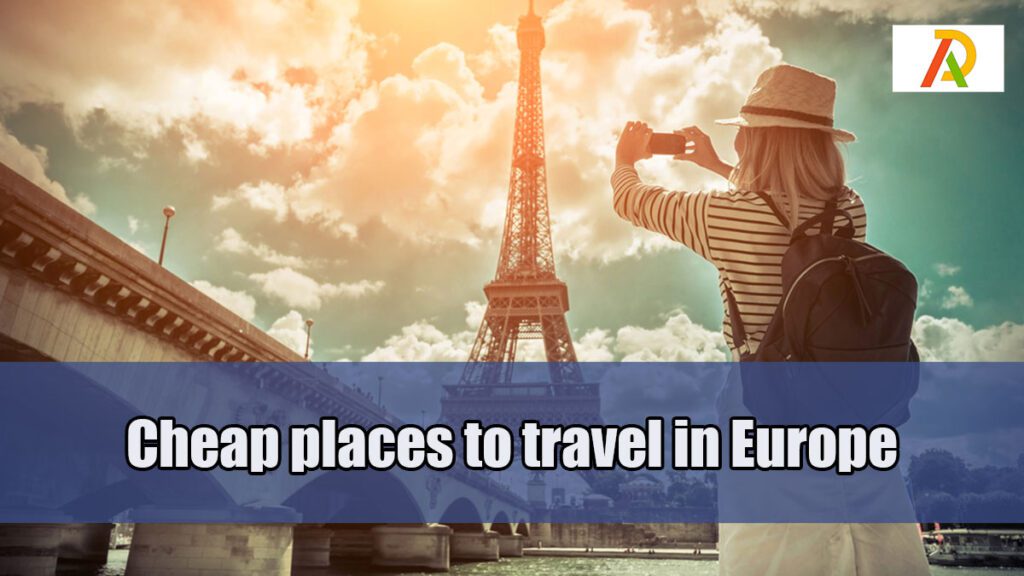 Are you looking for an affordable place to travel in Europe? This article will introduce you to 10 of the continent's most budget-friendly destinations. From charming small towns to lively city centers, there's something for everyone on this list. So whether you're looking to save on accommodation, food, or activities, read on to learn more about these top cheap places to travel in Europe!
Barcelona, Spain
Spain is a renowned tourist destination for many reasons: its stunningly well-preserved architecture and vibrant culture, to name a few. However, many visitors don't realize that Barcelona is also one of the most affordable cities in Europe. Travelers can find plenty of cheap hotels, restaurants, and attractions throughout the city.
Some of the best cheap places to stay in Barcelona include hostels like Generator Barcelona and Alberguinn Youth Hostel. For dining, head to La Boqueria Market, where you'll find reasonably priced fresh seafood, meats, fruits, and vegetables. As for attractions, take a stroll down Las Ramblas, one of the city's most popular pedestrian thoroughfares, or visit Park Guell, an iconic public park designed by the famed architect Antoni Gaudi.
Budapest, Hungary
One of the most popular tourist destinations in Europe, Budapest is also one of the most affordable. The Hungarian capital is known for its stunning architecture, delicious food, and rich history. Visitors can explore attractions like Buda Castle, Fisherman's Bastion, and St. Stephen's Cathedral. With many hostels and budget hotels, Budapest is an ideal destination for travelers on a tight budget.
Prague, Czech Republic
Prague is a beautiful city with a rich history and plenty of cheap places to travel. There are many ways to save money while traveling to Prague, including public transportation, walking, and staying in hostels or Airbnbs. With a little planning, you can easily find affordable restaurants and attractions that will make your trip memorable.
Krakow, Poland
Regarding cheap places to travel in Europe, Krakow, Poland, is one of the top contenders. This beautiful city is brimming with history, culture, and plenty of things to see and do. While accommodations and food can be relatively inexpensive, some of the best attractions in Krakow are free. That includes walking around the stunning Old Town, visiting Wawel Castle, and taking in the views from Kazimierz, the city's former Jewish quarter.
Dublin, Ireland
Dublin is one of the most popular places to visit in Europe, and for a good reason! This Irish capital is full of charm, great pubs, and friendly locals. Plus, it's very affordable – you can easily find a place to stay and something to eat without breaking the bank. So if you're looking for a cheap European city to visit, Dublin should be at the top of your list!
Tips for traveling on a budget
1. Do your research before you book anything. This includes finding out about any potential discounts that may be available (student discounts, senior citizen discounts, etc.) and looking for package deals that can save you money.
2. Once you set your travel dates, start looking for accommodation options. Hostels are often a great option for budget travelers, as they offer low prices and the opportunity to meet other travelers from all over the world.
3. Save money on food by cooking meals at your accommodation instead of always eating out. Take advantage of local markets and grocery stores to stock up on affordable and delicious food items.
4. Get around cheaply by walking or taking public transportation instead of taxis or private cars. Not only will this save you money, but it will also give you a chance to see more of the city/town you're visiting.
5. Find free or cheap activities to do in the places you're visiting. This could include visiting museums or historical sites, taking walks or hikes in beautiful natural areas, or simply people-watching in a busy square or park.
Conclusion
There are plenty of cheap places to travel in Europe, despite what some people might think. With a little research and planning, you can easily find affordable accommodation, transportation, and activities. Whether you're looking to visit big cities or small towns, there's something for everyone. So don't let the cost deter you from exploring all Europe offers.
About Author