Alan Wake 2: A Foray into the Heart of Survival Horror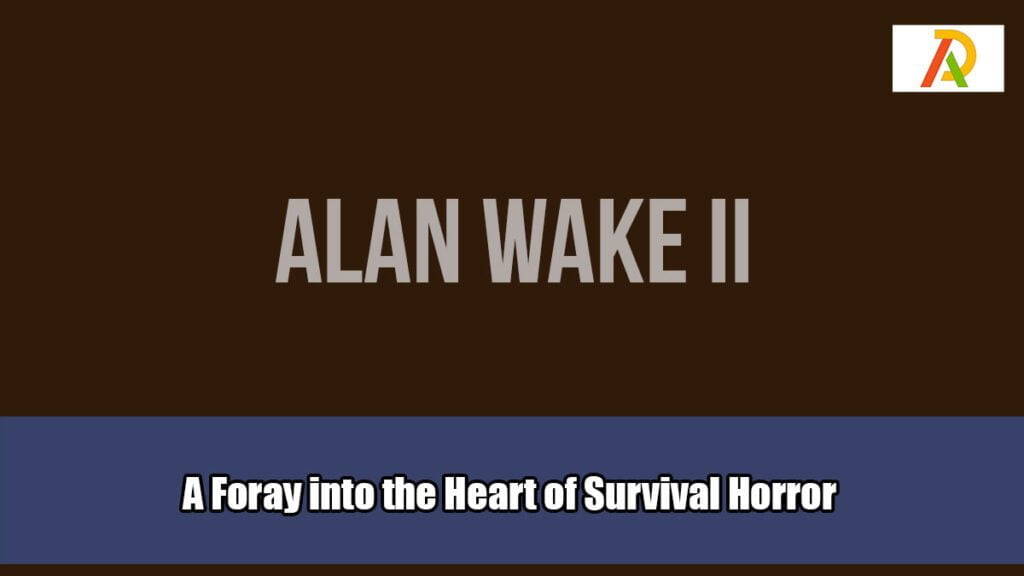 When you thought the nightmare had ended, it sweeps back like a chilling fog. 'Alan Wake 2' (Alan Wake II), the highly-anticipated sequel to Remedy Entertainment's award-winning survival horror game, is slated for release on October 17, 2023. Developed by Remedy Entertainment and published by Epic Games Publishing, Alan Wake 2 is set to send shockwaves through PlayStation 5, Windows, and Xbox Series X/S platforms with its spine-chilling narrative and immersive gameplay.
The Return to Dark and Mysterious Bright Falls
In Alan Wake 2, players will again don the shoes of Alan Wake, a bestselling horror novelist trapped in his fiction. The story catapults back to the eerie town of Bright Falls. As fans of the original game will recall, this is a place where reality blurs with nightmares, where every shadow can conceal untold horrors.
The game mechanics seamlessly blend action and narrative elements. Alan's flashlight, a beacon of hope in the suffocating darkness, returns as a crucial tool for survival and puzzle-solving. Moreover, Remedy has hinted at significant gameplay expansions, promising a deeper exploration of the ominous universe they have built.
Unraveling the Intrigue: Alan Wake 2's Narrative Depth
What sets Alan Wake 2 apart is its narrative depth. The game builds on its predecessor's rich storytelling tradition, offering players a gripping story infused with a well-structured plot and relatable characters.
The sequel delves deeper into the psychological aspects of the story, making players question their understanding of reality and fiction. Also, the narrative threads left loose in the first installment will likely find their ends in this sequel, enhancing the overall continuity and coherence of the franchise.
Anticipating the Technical Prowess of Alan Wake 2
One of the most eagerly awaited aspects of Alan Wake 2 is its use of cutting-edge technology. Leveraging the power of PlayStation 5 and Xbox Series X/S, the game promises an unparalleled visual and auditory experience. The nightmarish environments will be more terrifyingly real, and the spatial audio will immerse players in the ominous atmospheres of Bright Falls like never before. Moreover, the game aims to provide a smoother, more responsive gameplay experience, minimizing load times and maximizing frame rates.
Conclusion: The Dawn of a New Nightmare with Alan Wake 2
Survival horror enthusiasts around the globe are eagerly anticipating the release of Alan Wake 2. The game's enriched narrative, advanced technical features, and intricate gameplay mechanics make it a promising entry into the genre. With Alan Wake 2, Remedy Entertainment and Epic Games Publishing look set to redefine the boundaries of survival horror gaming. It's time for players to steel their nerves and prepare to dive once again into the nightmarish world of Bright Falls. October 17, 2023, may just mark the dawn of a new nightmare in gaming.
About Author