Albertsons shares rise 11% on merger reports with grocery giant Kroger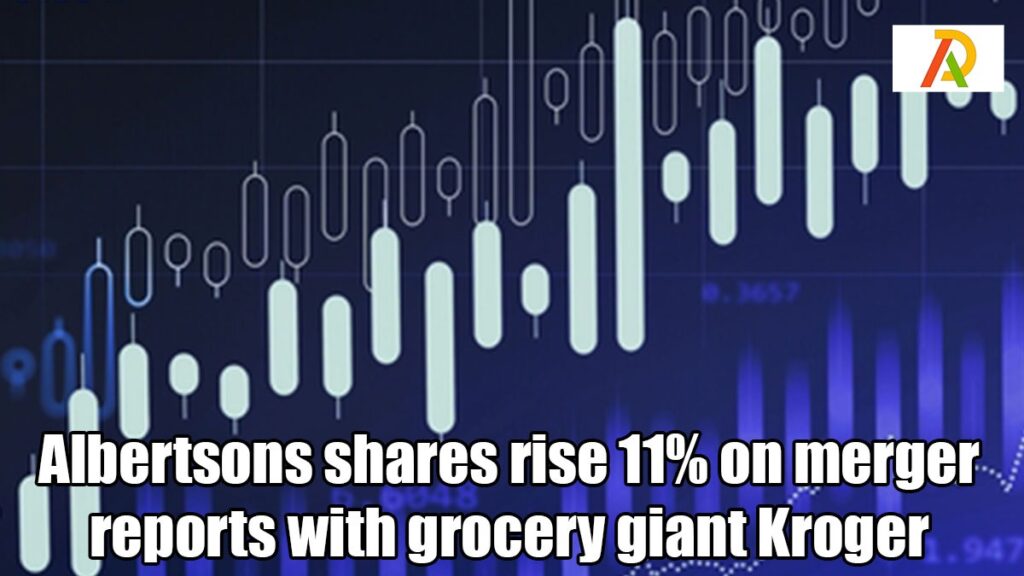 Kroger is exploring options of tying up with its rival Albertson Cos. The American retail company, which operates multi-department stores and supermarkets throughout the United States, can become a grocery giant if the deal is done.
People familiar with the deal said an agreement could occur this week. However, no final decision has been taken, and the talks could be delayed.
The matter is confidential, and the exact nature of the transaction and the deal price could not be ascertained. The matter is still confidential, and the potential deal may attract antitrust scrutiny.
Representatives of Kroger and Albertsons could not be reached for comments.
Albertson, based out of Boise, Idaho, and the second largest supermarket chain in the US after Kroger, is looking at ways to boost growth. The company saw an increase in sales during the Covid-19 pandemic through logistics, and labor expenses also went up.
Albertson's stock price went up as high as 11 % Thursday in New York to close at $28.63. The market capitalization of the company increased to $14.5 billion. Kroger fell to $45.33, down by 1.5%, with a market value of around $33 billion.
In February this year, Albertsons announced it was reviewing its businesses, including Tom Thumb, Acme, Shaw chains, and its vast 2,200 plus eponymous stores. The company raised expectations for shareholders, who saw the potential sale of some of its divisions to unlock value for the company.
Cerberus Capital Management, a private equity firm, first invested in Albertsons in 2006. The grocer came out of Cerberus's portfolio in 2020 with an Initial Public Offering. Cerberus still owns Albertson to the extent of 30%.
Based out of Cincinnati, Ohio, Kroger did not grow as sharply as Albertsons during the coronavirus virus pandemic but retained its gains more than its rivals.
Purchasing Power
A potential merger between the two retail companies will give the combined entity increased leverage, a massive customer loyalty program, and more technology investments to strengthen and increase online grocery sales. The result of the merger would mean a new giant comparable to the size of Walmart, the market leader in the US.
Jennifer Bartashus, a Bloomberg Intelligence analyst, said that the merger deal might face strict antitrust scrutiny from the US authorities. The US Federal Trade Commission (FTC) has been subjecting all mergers to close examination, and the Kroger- Albertson merger would join the two large players who compete directly throughout the US.
According to Bartashus, such type of merger deals looks attractive on paper. Still, getting regulatory approvals from the FTC in practice is tough. Considering the store bases of both Kroger and Albertsons, there is plenty of overlapping in the competitive markets in the US.
News source: Bloomberg
About Author