ARYZap.com: Pioneering Video Streaming in Pakistan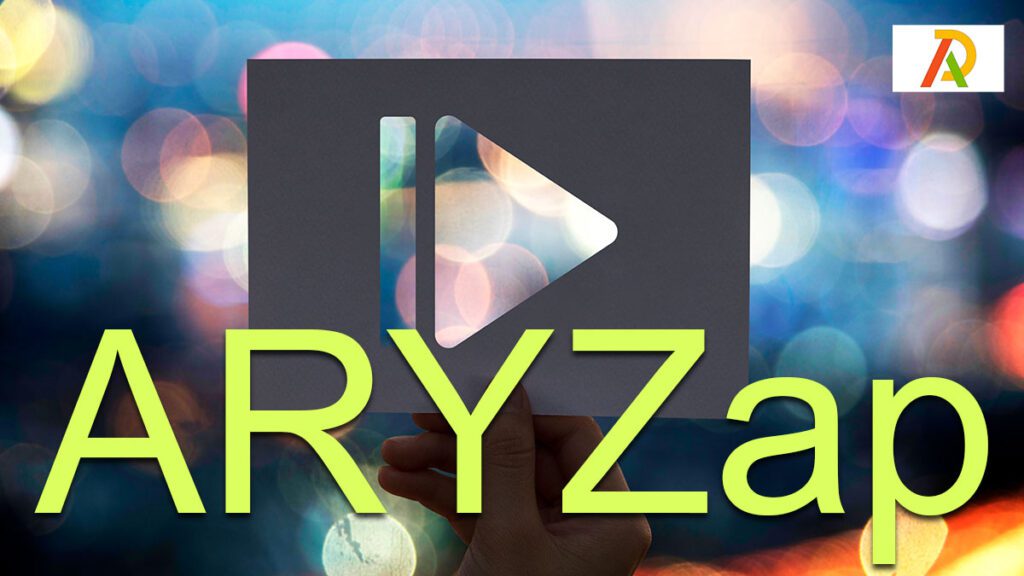 In an age where digital media consumption is at an all-time high, various platforms compete to cater to consumers' evolving needs. Among these, ARYZap.com emerges as a significant player in the video streaming landscape of Pakistan. Serving as a one-stop solution for diverse entertainment needs, ary zap, or simply "ARY Zap," offers an array of video content that ranges from TV shows to movies and live events. This article delves into the features, content variety, and impact of ARYZap on Pakistan's media consumption habits.
A Brief Overview of ARYZap
ARY Zap is a part of the ARY Digital Network, one of Pakistan's leading media enterprises. Given its pedigree, ARYZap is no small venture; it aims to dominate the streaming space by providing high-quality content that caters to the tastes of a wide demographic. From drama serials to comedy shows news segments to children's programming, ary zap is designed as a comprehensive platform with something for everyone.
User Experience: A Seamless Interface
One of the standout features of ary zap is its user-friendly interface. With easy navigation and categorization, the platform ensures users can effortlessly browse the library to find what they want to watch. The mobile application and the web platform provide a seamless experience, enabling users to switch between devices without losing track of their viewing history or preferences.
Content Diversity: Something for Everyone
ARYZap prides itself on offering a broad range of content that suits the diverse tastes of its Pakistani audience.
Drama Serials
ARY Zap is particularly renowned for its extensive collection of drama serials. Being part of ARY Digital Network gives it access to some of Pakistan's most popular and critically acclaimed shows.
News and Current Affairs
ARY Zap doesn't limit itself to entertainment; it also provides up-to-date news and current affairs programming, making it a well-rounded platform that caters to those who wish to stay informed.
Special Programming for Children
In a unique move, ary zap has dedicated a section for kids. Animated shows, educational content, and family-friendly movies make it a safe and engaging platform for younger audiences.
Monetization and Subscription Plans
ARYZap operates on a freemium model. While it offers a lot of content for free, premium features like ad-free streaming and access to exclusive shows are available through subscription plans. These reasonably priced plans make ARYZap an affordable choice for users looking for quality content without breaking the bank.
Accessibility: ARY Zap Beyond Borders
One of the most compelling features of ARYZap is its availability beyond Pakistan. The platform has made strides to cater to the Pakistani diaspora by making its content accessible globally. This expands the reach of ARYZap but also serves as a cultural bridge for overseas Pakistanis.
Social Impact of ARYZap in Pakistan
In today's digital age, streaming platforms have revolutionized how we consume content. In Pakistan, ARYZap is a video streaming platform that has emerged as a significant player, capturing the essence of the local media scene while contributing to broader social changes. This article aims to explore the social impact of ARYZap in Pakistan, focusing on its influence on media consumption, cultural representation, and more.
Bridging Generational Gaps
One of the immediate social impacts of ARYZap is its ability to bridge generational gaps. Older generations in Pakistan traditionally relied on television as their primary source of entertainment and news. Younger generations, on the other hand, are more inclined towards digital platforms. ARYZap, by offering a mix of news, dramas, and other entertainment forms familiar to both young and old, has become a common ground where different generations can come together.
A Boost to Local Content
Before the advent of platforms like ARYZap, international content dominated streaming services in Pakistan. However, ARYZap's focus on local content has significantly boosted the Pakistani entertainment industry. It has created new opportunities for local creators to showcase their talent to a larger audience, thereby helping grow and diversify the local media landscape.
Cultural Representation
ARYZap's focus on locally produced content also contributes to better cultural representation. For a country like Pakistan, where cultural nuances can vary significantly across different regions, ARYZap serves as a platform that can showcase this diversity. This is particularly important for the younger generation and overseas Pakistanis, who can connect to their roots and understand their culture better through authentic representation.
Fostering a Culture of Streaming
Before ARYZap, the culture of streaming was primarily associated with international platforms. ARY Zap has normalized the streaming culture within the local setting, making it an accepted and popular means of content consumption. This shift has implications beyond just entertainment; it affects how people consume news educational content and engage in social and political dialogues.
Educational and Informative Programming
The platform's commitment to offering a well-rounded content library includes educational and informative programming. From children's educational content to documentaries and informative shows, ARYZap is a source of learning and development. This has social implications in a country where access to quality education remains challenging for many.
Social Discussions and Awareness
The kind of content showcased on ARYZap often sparks social discussions. Dramas or shows highlighting social issues lead to public debates and conversations. This can raise awareness about societal challenges, fostering a more conscious and informed audience. In this way, ARYZap plays a role not just in entertaining but also in enlightening its audience.
Accessibility and Inclusivity
ARYZap's accessibility features, including availability on multiple devices and the option for subtitles, make it an inclusive platform. It ensures that people with various needs can access and enjoy the content, thereby playing a part in promoting inclusivity within digital spaces in Pakistan.
ARYZap is not just another streaming platform but a social phenomenon shaping Pakistan's digital and cultural landscape. It bridges generational gaps, enhances cultural representation, and contributes to social awareness and education. As it continues to grow and evolve, the social impact of ARYZap in Pakistan will likely expand, making it an essential player in the country's future media and cultural ecosystem.
ARYZap and the Competitive Landscape
In a market where international giants like Netflix and Amazon Prime are also making their presence felt, ary zap has successfully carved out its niche. By focusing on local content and understanding the cultural nuances of its target audience, it has established itself as a force to be reckoned with in Pakistan's digital entertainment sector.
Conclusion: The Future of ARYZap and Video Streaming in Pakistan
As we venture into the digital age, the demand for on-the-go, high-quality video content will likely increase. ary zap, with its diverse content library, user-friendly interface, and cultural relevancy, is well-positioned to lead this change in Pakistan. Its burgeoning popularity signifies a shift in media consumption habits, a move towards embracing digital platforms for entertainment and information. So, the next time you search for top-notch video content, "ARY Zap" should be your go-to choice for an authentic Pakistani viewing experience.
About Author