Business Casual Attire for Both Men and Women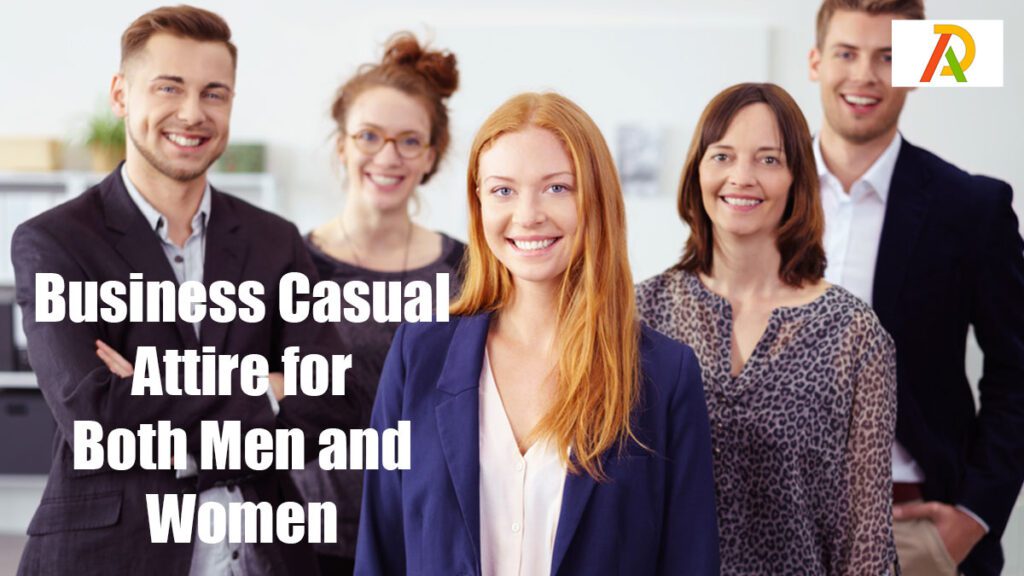 When you start a new job or change industries, a business casual dress code may seem very simple to uphold, but it isn't. It may be perplexing. Depending on the firm, the sector, and even the nation you work in, business casual dress codes exist. So, what is business casual attire? By reading this explanation, you can better prepare yourself for what to dress.
What is considered business casual?
Business casual is a dress code that calls for wearing regular business clothes while adding a few relaxed touches here and there. Examples of business casual might be khaki pants or slacks paired with a shirt or polo but without a tie.
Here are some examples of business casual attire for men and women.
What does business casual look like for Women?
A woman's attire may qualify as a business casual dress for work if she wears coats, skirts, shoes, and blouses. Peep-toe shoes or sandals may even be acceptable at some places of employment, but be sure before you wear them there.
Adhere to the following outfits:
Top: elegant sleeveless shirts, blouses, blazers, vests, dressy tops, turtle necks, casual dresses, neutral or solid colored sheath dresses, and skirts that split at or below the knee.
Bottom: knee-length skirts, pencil-cut skirts, dress pants (corduroy, khaki, twill, or cotton).
Shoes: pumps, flats, open-toed heels, stilettos, and closed kitten heels.
What is business casual attire for Men?
Men should wear formal chinos or pants, black socks, a button-down shirt, and shoes for business casual dress. Even if they are appropriate for the position, avoid wearing polo shirts to an interview. Do not wear shorts or jeans.
Adhere to the following outfits:
Top: button-up or collared shirts, neutral-colored short-sleeved button-down shirts, sport coats, and sweaters in a mix of colors and patterns.
Bottom: dress in slacks, semi-formal pants, and dark jeans.
Shoes: dark leather shoes, tie-up shoes, and loafers.
What Should You Avoid for a Business Casual Dress Code?
Business casual dress codes allow for creative dress, but employees must still be careful not to violate any rules. Avoid wearing the following items of clothing when dressing in business casual:
● Clothes with offensive words/images
● Ripped jeans
● Stained T-shirts
● Flip-flops
● Tattered sneakers
Women should avoid wearing the following: denim, strappy sandals, tennis shoes, T-shirts, bright colors, ripped pants or pants with bold prints, crop tops, spaghetti straps, leggings, sportswear, off-the-shoulder shirts or dresses, and hooded sweatshirts.
Men should avoid wearing the following: sportswear, ripped jeans, T-shirts, printed shirts, denim, boots, sandals, boat shoes, tennis shoes, and hooded sweatshirts.
Final Thoughts:
Now that you know precisely what business casual attire is, you may dress accordingly. While upholding this particular clothing code isn't too tough, it shouldn't be taken for granted. Sometimes, managers must lead by example while their employees must do the same.
About Author