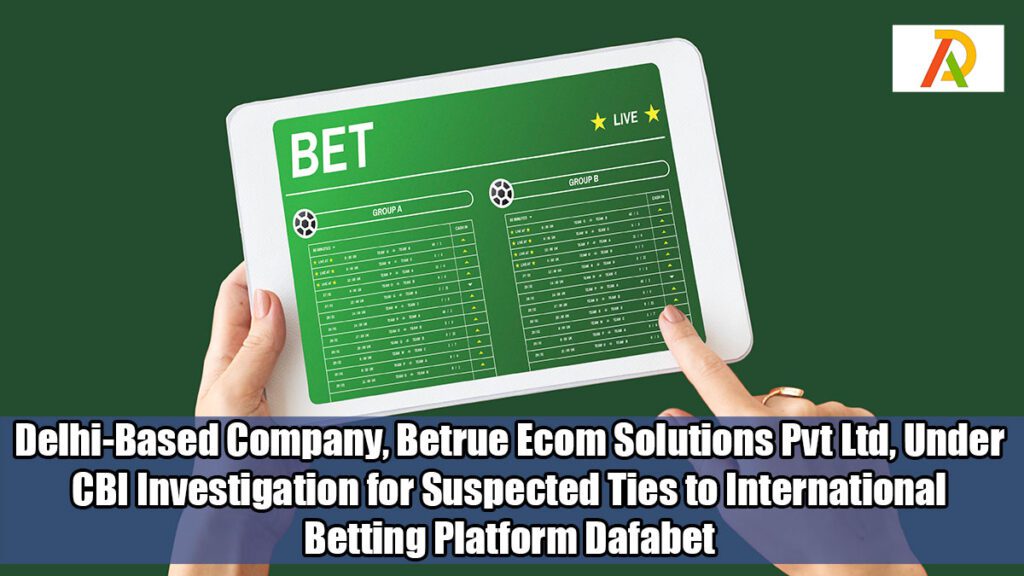 The Central Bureau of Investigation (CBI) recently initiated legal proceedings against Betrue Ecom Solutions Pvt Ltd, along with its directors, for an alleged association with online sports betting and gambling platform, Dafabet. According to official statements released on Monday, the company is suspected to have operated in collusion with Dafasports, an online web platform based in the Philippines.
What does the CBI say about Dafabet and Bertrue Association?
The central investigative agency noted that Betrue Ecom Solutions Pvt Ltd's accounts witnessed substantial financial transactions from March 2, 2019, to May 31, 2019. These transactions included withdrawals amounting to ₹23.33 crore and deposits of ₹23.37 crore. Significantly, this period coincided with the Indian Premier League (IPL) cricket tournament, raising further suspicions about the company's activities.
Based on preliminary inquiries against the New Delhi-based company in Karol Bagh and its directors, Yogesh Kumar and Rakesh Prasad Gupta, the CBI reportedly found evidence suggesting ties with Dafasports and Dafabet.
Revelation after investigation
Interestingly, the investigation revealed that Betrue Ecom Solutions Pvt Ltd was not only linked to dafabet.com but was also engaging in online betting and gambling operations. The company seemed to be carrying out these activities under cover of online footwear trading, as stated in the documents they submitted to the Registrar of Companies and their bank.
The FIR reveals that while certain amounts were transacted in the account of www.dafabet.com, the payments ultimately landed in the account of Betrue Ecom Solutions Pvt Ltd. This implies that the accused company indeed maintains a connection with Dafabet.
Conclusion
The inquiry revealed that the depositors had no apparent connection with Betrue Ecom Solution Private Limited, despite numerous transactions bearing descriptions such as Dafabet, Dafa Sports, Dafabetupd, etc. Furthermore, several UPI-based transactions pointed to using the Dafabet website for online betting and gambling across multiple Indian states. Notably, most of these depositors, or bettors, originated from Andhra Pradesh, implicating Betrue Ecom Solutions Pvt Ltd in these suspicious activities.
About Author