From Hobby to Career: How to Land a Product Review Job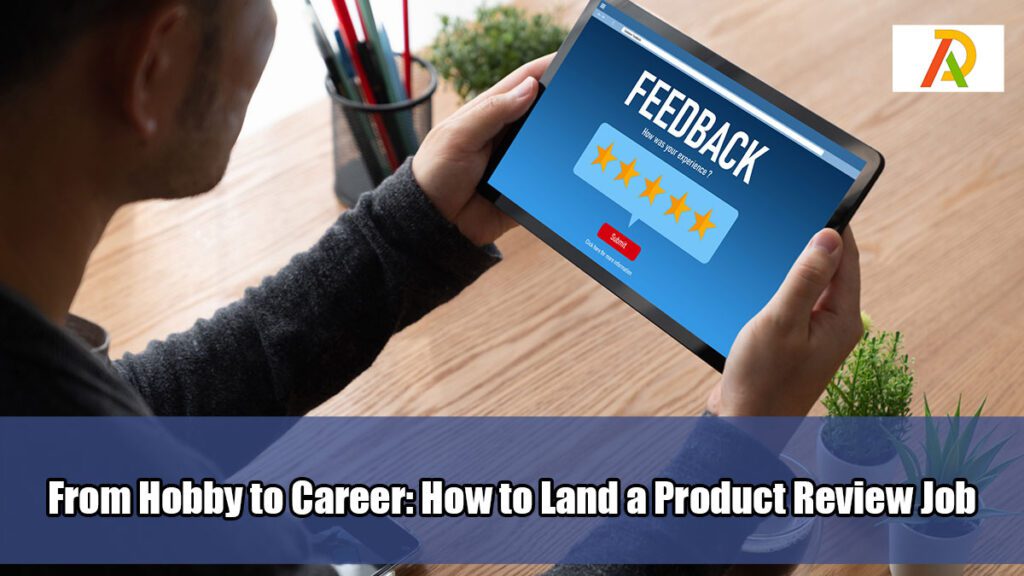 Are you a passionate product reviewer looking to turn your hobby into a career? Landing a product review job can be a game-changer for your professional life. Not only do you get to try out the latest products, but you also have the opportunity to influence consumer decisions and shape brand perceptions. But how do you actually break into this competitive field? In this article, we will guide you through the steps to land a product review job. From building a strong online presence to creating compelling content, we'll dive into the strategies that can help you stand out from the crowd and catch the attention of brands. Whether you're interested in reviewing tech gadgets, beauty products, fashion accessories, or home appliances, this article will provide you with the essential tips and advice to kickstart your career as a product reviewer. Get ready to harness your passion and turn it into a fulfilling and lucrative profession. So, let's dive in and discover how you can make your dream job a reality.
What is a product review job?
A product review job involves assessing and writing about various products based on personal experience, research, and, sometimes, expert opinions. Reviewers can work for magazines, blogs, YouTube channels, or brands themselves, providing valuable feedback and sharing their thoughts with a larger audience.
Skills required for a product review job:
Critical Thinking: Ability to assess a product objectively.
Observational Skills: Noting minute details and functionalities.
Writing Skills: Conveying your opinions clearly and engagingly.
Research: Understanding the market and similar products.
Ethics: Being honest and transparent in your reviews.
Building your portfolio as a product reviewer:
Start Small: Begin with products you already own.
Diversify: Review a variety of products to showcase versatility.
Blog or Vlog: Consider starting a blog or YouTube channel dedicated to reviews.
Quality over Quantity: Focus on writing in-depth, detailed reviews.
How to find product review job opportunities:
Networking: Joining groups or forums dedicated to product reviewing.
Online Job Platforms: Websites like Upwork, Freelancer, or niche job boards.
Reach Out: Contact magazines, blogs, or brands directly expressing your interest.
Build an Online Presence: Brands often approach popular reviewers with substantial followers.
Tips for writing effective product reviews:
Be Honest: Authenticity builds trust.
Be Detailed: Cover all aspects of the product.
Use Photos/Videos: Visuals provide a clearer understanding.
Engage with Your Audience: Respond to comments or questions.
Negotiating compensation and terms with brands:
Know Your Worth: Research what others in the industry are earning.
Be Clear: Discuss expectations regarding positive/negative reviews.
Contract: Always have a written agreement.
Building relationships with brands and PR agencies:
Professionalism: Always be punctual, respectful, and courteous.
Feedback: Offer constructive feedback even if you are not doing a public review.
Stay Updated: Be aware of industry trends and new product launches.
Avoiding common pitfalls in product reviewing:
Bias: Never let personal preferences overshadow objectivity.
Sponsored Content: Always disclose if you're being paid or received the product for free.
Overcommitting: Don't take on more than you can handle.
Conclusion: Turning your passion into a successful career
The journey from being a hobbyist to a professional product reviewer can be incredibly rewarding. Not only do you get to work with what you love, but you also get to influence purchasing decisions, provide valuable feedback to brands, and carve a niche for yourself in the industry. With dedication, skill development, and networking, your passion can indeed turn into a lucrative career.
About Author