How Christians Celebrate Christmas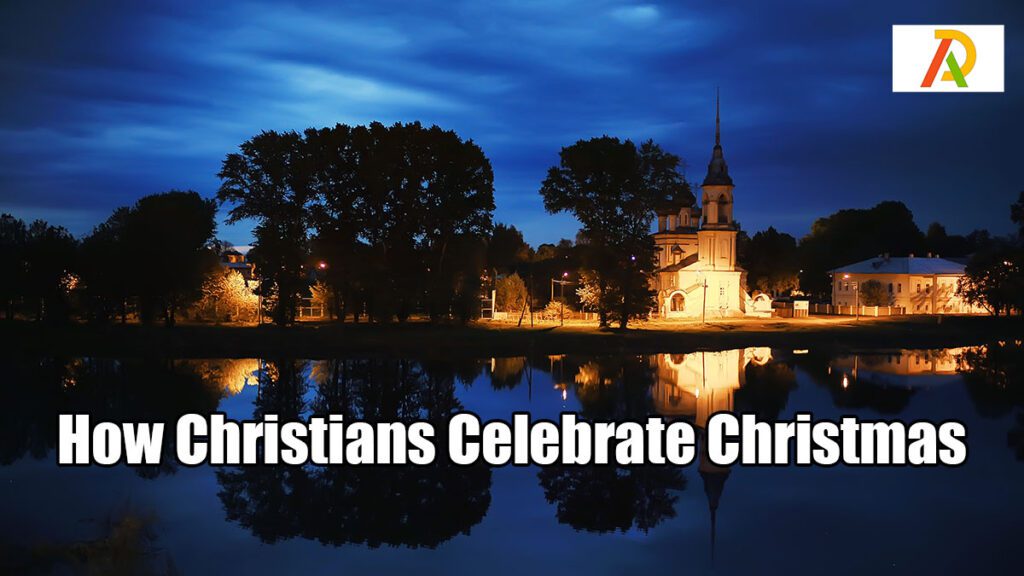 While Christmas is a time of year celebrated by people of all religions, it holds a special meaning for Christians. For them, it is a time to remember Jesus Christ's birth and celebrate his life. Christmas is typically a time of joy and giving, but it can also be a time of reflection. Christians may take the opportunity to reflect on the year that has passed and think about how they can live more in line with Jesus' teachings in the coming year. If you're curious about how Christians celebrate Christmas, read on for some insight into their traditions and celebrations.
What is Christmas?
Christmas is an annual festival commemorating the birth of Jesus Christ, observed most commonly on December 25 as a religious and cultural celebration among billions worldwide. A feast central to the Christian liturgical year, it is preceded by the season of Advent or the Nativity Fast and initiates the season of Christmastide, which historically in the West lasts twelve days and culminates on the Twelfth Night; in some traditions, Christmastide includes an octave. Christmas Day is a public holiday in many of the world's nations, is celebrated culturally by many non-Christian people, and is an integral part of the Christmas and holiday season.
The History of Christmas
Christmas is a holiday that celebrates the birth of Jesus Christ. Christians believe that Jesus is the Son of God and that the prophets foretold his birth. The Christmas story is told in the Bible, in the book of Luke. According to the Bible, Jesus was born in Bethlehem, and an angel announced his birth to a group of shepherds who were tending their flocks nearby.
The shepherds went to see Jesus and spread the word about his birth. Soon, people from all over came to visit him. Among them were some wise men who brought gifts for the newborn king.
Today, Christians celebrate Christmas on December 25. They exchange gifts, attend church services, and enjoy special meals with their families and friends. For many, Christmas is a time to remember what is most important in life: faith, family, and friends.
Christmas Traditions
Christians celebrate Christmas by exchanging gifts, attending church services, and spending time with family and friends. The holiday commemorates the birth of Jesus Christ and is celebrated on December 25 in most countries worldwide.
In the days leading up to Christmas, many Christians decorate their homes with lights and Nativity scenes. They also attend special church services, where they sing carols and listen to readings from the Bible. On Christmas Eve, some families attend a midnight mass.
On Christmas Day, Christians exchange gifts with their loved ones. Many also participate in special meals, such as a traditional roast dinner. The day is often spent with family and friends, enjoying each other's company and celebrating the birth of Jesus Christ.
How Christians Celebrate Christmas
Christmas is a Christian holiday commemorating the birth of Jesus Christ, and it is observed on December 25 each year and is a joyful time for many people worldwide.
For Christians, Christmas is a special day to celebrate the birth of their savior, Jesus Christ. Many attend church services on Christmas Eve or Christmas Day and exchange gifts with family and friends. Some also decorate their homes with festive decorations, including Christmas trees, lights, garlands, and wreaths.
No matter how they celebrate, Christians believe that Christmas is a time to rejoice in the gift of Jesus Christ and to remember God's love for all humanity.
Conclusion
Christians celebrate Christmas to remember the birth of Jesus Christ, which is also a time for family, friends, and giving. For many Christians, it is a time to reflect on what Jesus sacrificed for us and how we can follow in his footsteps. It is a season of hope, love, and joy.
About Author