Mandalorian Season 3 Launches while Fans Expectation on Quality Fails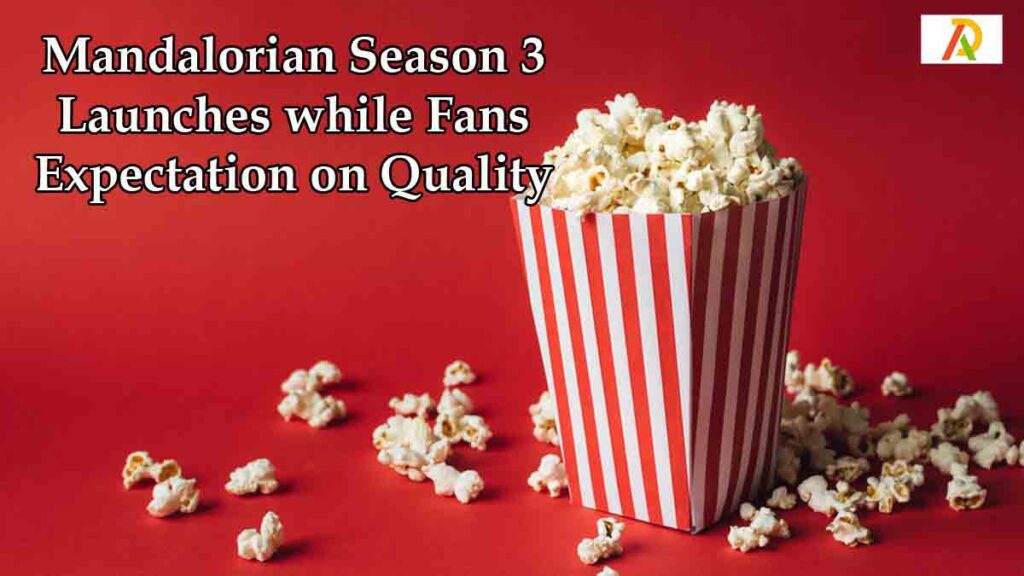 Following The Mandalorian's season two finale, viewers are now willing to learn more about the show's future because Disney doesn't do things halfway. For lovers of Mando and his charming muppet buddy, knowing that Mandalorian season 3 is on the way is wonderful news.
We hope that any ambiguity has been eliminated as we begin to broadcast episodes of The Mandalorian season 3. If you didn't know, the powers that be chose a different day than usual to release episodes of the Disney Plus series. You can find all the details regarding The Mandalorian's third season here.
WHAT TIME WILL IT BE BACK ON DISNEY+?
Disney set the official Mandalorian season 3 release date on March 1, 2023. From that point on, new episodes were released every Wednesday. Given that even the cast members weren't certain, it finally puts a lot of rumors to rest.
Previously you can understand their apprehension given that not only are the cast members rarely informed of such information, but even when they are, they are not permitted to discuss it.
One episode of The Mandalorian season 3 is released each week on Wednesday. Disney Plus released a complete timetable based on prior seasons' release schedules for the season, which already started on March 1 and ended on April 19.
HOW MANY EPISODES ARE SCHEDULED FOR RELEASE?
Eight episodes of season 3 of Mandalorian were already released on Disney Plus, one episode per week.
If you never want to miss a chapter, put the following publication dates in your calendar:
Episode 1 – 1st March 2023 at 8 am GMT (out now)
Episode 2 –8th March 2023 at 8 am GMT (out now)
Episode 3 –15th March 2023 at 8 am GMT (out now)
Episode 4 –22nd March 2023 at 8 am GMT (out now)
Episode 5 –29th March 2023 at 8 am GMT (out now)
Episode 6 –5th April 2023 at 8 am GMT (out now)
Episode 7 –12th April 2023 at 8 am GMT (out now)
Episode 8 –19th April 2023 at 8 am GMT (out now)
WHERE CAN YOU FIND SEASON THREE OF THE MANDALORIAN?
The Mandalorian season 3 can only be viewed with a Disney Plus membership ($7.99/month).
Disney Plus aired The Mandalorian season 3, episode 8 on April 19. It officially drops at 8:00 am BST in the UK and at midnight Pacific/3:00 AM Eastern in the US.
PLOT ABOUT THE THIRD SEASON OF THE MANDALORIAN?
The series' official summary states: The Mandalorian's explorations of the Star Wars galaxy continue. Previously a lone bounty hunter, Din Djarin has re-established contact with Grogu.
One theory held that the post-credits sequence was intended to introduce a fresh storyline focusing on Boba Fett and Fennec Shand. The Book of Boba Fett, however, was the subject. It's more of a spin-off that takes place concurrently with the Mandalorian storyline than a true Mandalorian narrative.
Sadly, the Mandalorian season 3 finale is a fitting conclusion to a tonally erratic season that neglected to enjoy the ride in favor of its destination. Despite the concerted effort to make it appear as though they accomplished something significant, the bar wasn't raised.
About Author