Maybe I Don't Belong Here, one of the Observer's Best Memoirs of 2021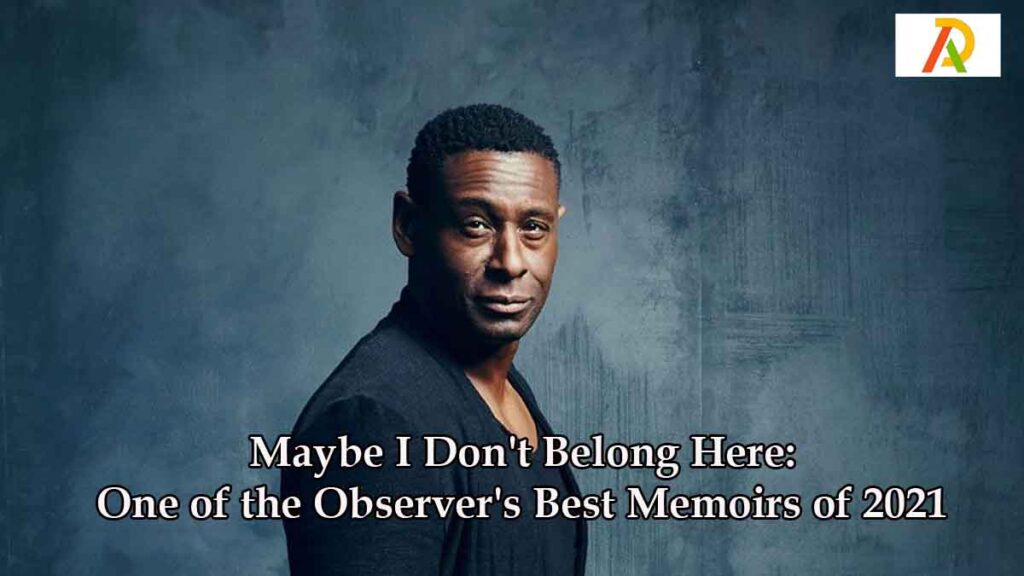 Black men have a prejudiced history of being labeled as "giant" or "superhuman."
David Harewood felt it essential to share this story because he is a Black British male. It could be only one narrative from the viewpoint of a person of color who has encountered this system. However, it could be sufficient to influence perceptions or, more crucially, prevent other people from going entirely off the rails. Is it truly possible to feel accepted and complete while being Black and British? I might not belong, Here is a profoundly personal consideration of the conflict of growing older Black and British, overcoming adversity, and a call to action to look at the processes and prejudices that continue to dominate our culture.
David Harewood as an actor
David Harewood, a critically praised actor, explores the actual consequences of racism on Black psychological health in this compelling and thought-provoking narrative of a life lived following insanity. Harewood also reveals tragic family history. At 23, just as his movie career was starting to take off, David Harewood experienced a psychotic collapse and was placed in a section under the Mental Health Act. The renowned actor David Harewood is identified as a "large Black man" in his medical files. It indicates that, at 23, he received four times the authorized doses of diazepam (used to treat anxiety) and haloperidol (also used to treat schizophrenia, psychosis, and agitation). After studying the documents that describe the collapse he experienced well over 30 years ago, he wonders if they were scared of him.
According to Harewood, he was sure he'd almost certainly be dead if he had been in America during his collapse. Not just one or two, but six police officers had to physically prevent him before giving him a tranquilizer, hospitalizing him, and then moving him to a locked ward. Black men have a prejudiced history of being labeled as "giant" or "superhuman." One wrong move could be fatal for him. Britain also had the power to kill him. Black persons account for 8% of deaths in detention despite representing only about 3% of the population. Additionally, they are at high risk for psychological health.
He hasn't been able to comprehend what happened to him until now, three decades later. What led to this breakdown, and how did he improve to have a great and well-regarded acting career? How did his childhood experiences as a Black British boy cause his sense of himself torn apart? He suffered from many unpleasant job experiences, from bullying to harsh feedback. He had just finished the Royal Academy of Dramatic Art. Harewood's mind began to fall apart around this time, in addition to his drug usage.
Harewood states that staying in Britain is difficult for Black people. The main focus of his excellent book, Maybe I Don't Belong Here, is racial pain, and it's not the story of someone who merely appreciates that his life wasn't reduced to a number. Even though Harewood was twice partitioned from a detention center to appearing in the Oscar-nominated movie Blood Diamond and the TV series Homeland, it is hardly a story of personal victory.
The book has a lot of delightful experiences. Harewood, who at the time was ignorant of Rada's reputation, almost canceled the audition. He frequently performed Shakespeare for his amazed pals during lock-ins at the wine bar he served at in Birmingham. He met Maya Angelou in New York, who might break into poetry in the middle of a conversation if the thought struck her. With such a significant and influential voice, this book is a must-read. It is one of the Best Film and Theatre Books of the Year from The Times. David Harewood narrates the story with remarkable sincerity and frank self-analysis.
About Author