Morgan Stanley Counters JPMorgan's Prolonged Stock Rally Take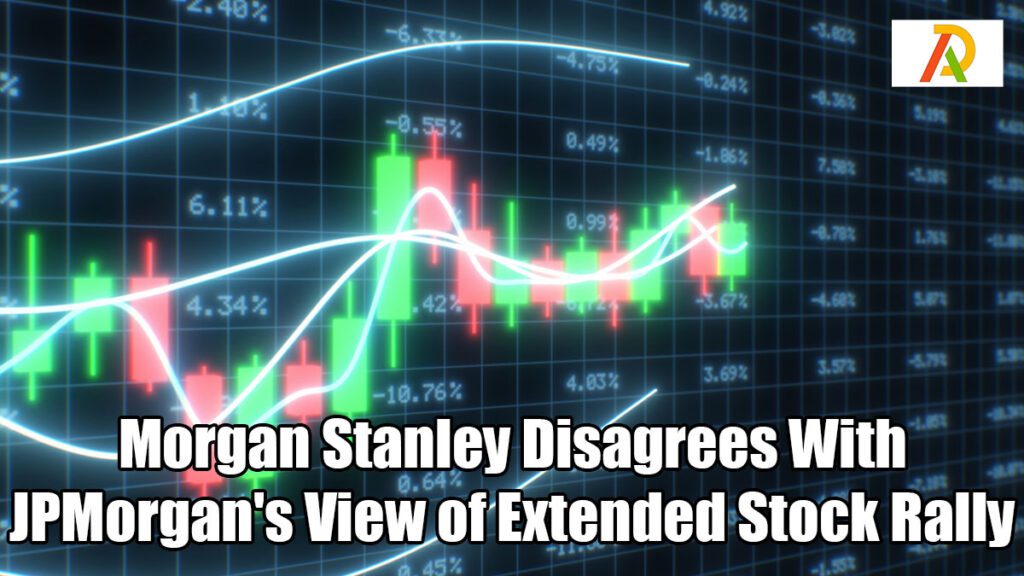 Top strategists on Wall Street are divided on the extension of the US stock market winning streak. Rivals Morgan Staley and JPMorgan Chase are not sure whether the longest rally of the year will extend or slip back after another false start.
According to strategists at Morgan Stanley, the stock market rally is a pause in a bear market. A note on Monday predicted the share prices would slide back in the second half of 2022 due to weakening profits, rising interest rates, and a slower economy. On the other hand, JPMorgan Chase said that the rally would continue till the year-end and push the tech-heavy NASDAQ 100 by 20%.
Rally not yet over
Strategists at JPMorgan, led by Mislav Matejka, feel that the rebound is not yet overdone. The divide reflects the uncertain outlook in the US stock market. On the one hand, business is expanding their payrolls quickly, and inflation shows signs of softening. Both the factors augur well for the equities. At the same time, Federal Reserve officials have indicated that they will continue to raise interest rates aggressively until the consumer price increase is controlled. This, however, risks the economy going into recession.
Since the markets showed their worst performance since 1970, the strategists at JPMorgan have remained among the few with bullish voices on the US stock market. They believe that stock markets may rise in the second half of 2022, driven by rate-sensitive growth stocks, which have rallied since the June peak of the bond yields. The shift back to value stocks will have to wait till the fourth quarter after the signs of growth in US stocks have bottomed out.
As reflected in data, the better-than-estimated corporate earnings results and slight cooling in inflation have brought optimism among investors since mid-June. The S&P 500 index ended Friday with its continuous winning rally of four straight weeks, the longest since November 2021.
Disappointing second-half earnings
Michael J. Wilson, strategist at Morgan Stanley, one of the most staunch and vocal bears on Wall Street, feels that the rebound is overdone considering the tight monetary policies, economy, and outlook for corporate earnings. In a note, he wrote that macro policies and earnings estimates are less favorable for equities, and disappointing earnings can trigger the next stock slide in the next couple of months. He said the bear market is incomplete, and the risk-reward ratio is unattractive.
Another hurdle stocks face is the slowing down of buybacks by corporates after a buying spree earlier this year. The buyback authorization jumped 18% to $856 billion in 2022. Yet, according to strategists from Goldman Sachs, the actual spending went down by 21% in the second quarter compared to the first. David J. Kostin, the lead strategist, says that a 1 % excise tax next year can accelerate buybacks for the rest of this year.
Information source: Bloomberg.com
About Author