Navigating ICEGATE: Registration, Login, Payment, and Tracking Status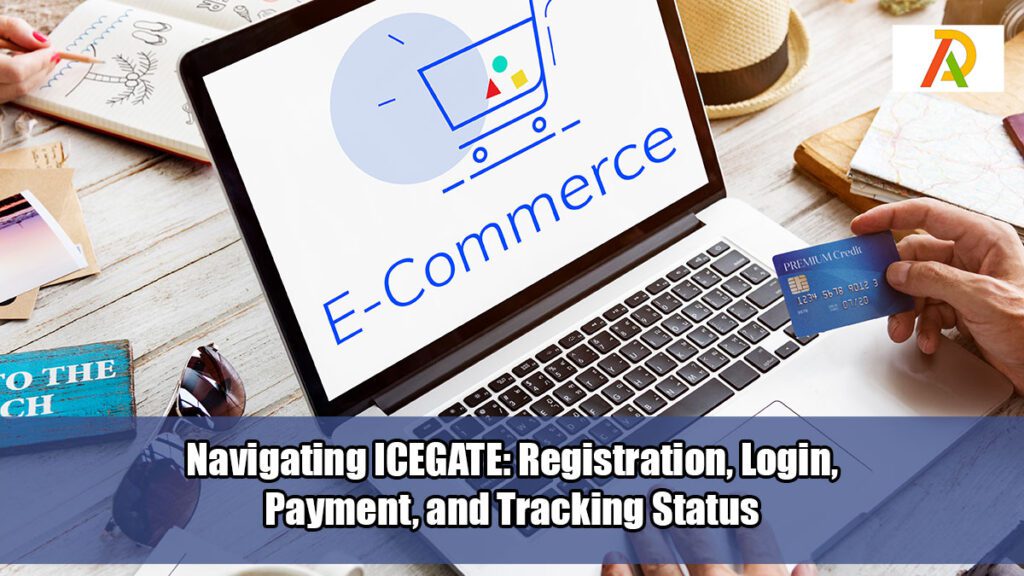 In the digital age, efficient e-commerce portals have become indispensable, and icegate (Indian Customs Electronic Commerce/Electronic Data Interchange Gateway) is no exception. As the e-commerce portal of Indian Customs, it offers services such as electronic filing of the Bill of Entry, Shipping Bills, and related electronic messages between Customs and the trading community. This blog will guide you through registration, login, payment, and tracking status on icegate.
icegate Registration
Registration is the first step towards accessing the services offered by icegate. To register:
1. Visit the ICEGATE portal at www.icegate.gov.in.
2. Locate and click on the 'Registration' link on the home page.
3. You will be redirected to a new page where you must fill out the registration form with relevant details such as your PAN, email ID, mobile number, and more.
4. Upon completion, click 'Submit.' You will receive a confirmation email to verify your account.
5. Click on the verification link in the email to activate your account.
icegate Login
Once you have successfully registered, accessing your account is straightforward.
1. Go to the ICEGATE website.
2. Click on the 'Login' button at the page's top right corner.
3. Enter your registered email ID and password.
4. Click 'Submit' to access your account.
If you forget your password, use the 'Forgot Password' link, and follow the instructions to reset it.
icegate Payment
Making payments on icegate is simple and secure. This can be done by:
1. Log into your ICEGATE account.
2. Navigate to the 'Payments' section.
3. Select the service you must pay for, e.g., Bill of Entry or Shipping Bills.
4. Enter the required details.
5. Proceed to payment and select your preferred payment method. ICEGATE offers multiple options for payment like debit/credit cards, net banking, etc.
6. Confirm the payment. Once the payment is successful, you will receive a confirmation message and a digital receipt.
icegate Tracking Status
Tracking the status of your transactions on icegate is an integral feature of the portal.
1. Once logged in, locate and click on the 'Track Status' link.
2. Enter the necessary details, such as the Bill of Entry or Shipping Bill Number.
3. Click 'Submit.' You will then be able to see the status of your transaction.
In conclusion, icegate is an essential tool for the Indian trading community. Its user-friendly interface and convenience in filing necessary customs documents and tracking their status make the process hassle-free and efficient. Whether you are new to the platform or an existing user, understanding how to register, log in, make payments, and track your transaction status will enable you to maximize icegate's benefits.
About Author