Navigating the California DBA Landscape: A Guide for Entrepreneurs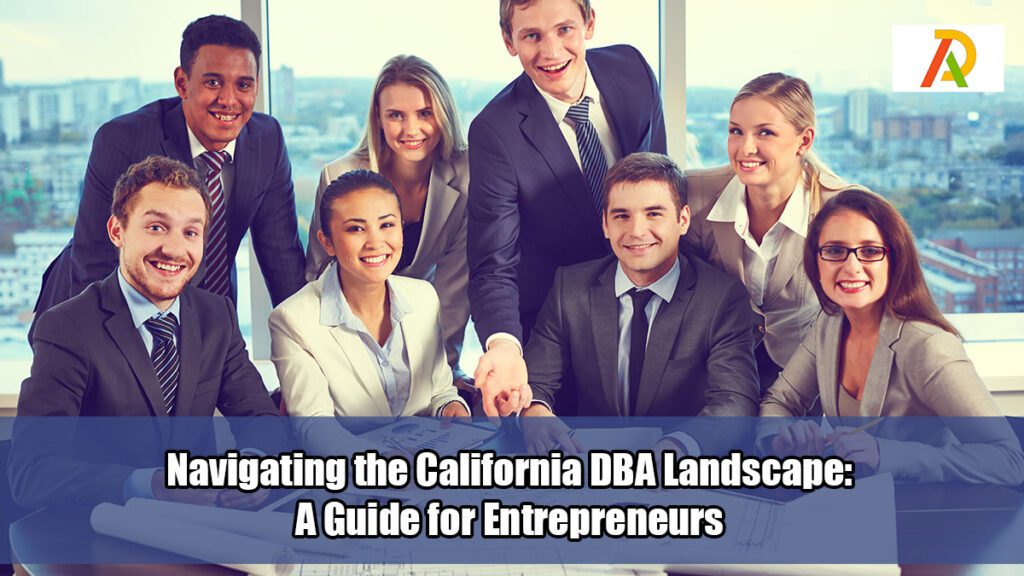 In the world of business, your identity holds immense significance. In California, creating this identity might involve getting a "Doing Business As" (DBA) name. A California DBA, otherwise known as a fictitious business name, can be an important step in establishing your business's presence.
Understanding the California DBA
Before delving into getting a DBA in California, it's essential to comprehend what it means. A DBA or "Doing Business As" is a fictitious name under which a business operates. This doesn't mean the business itself is fictitious; instead, it simply denotes that the company operates under a name different from its legal name.
Businesses often use a DBA when the company name does not adequately represent the nature or the scope of their services or products. It allows businesses to adapt their branding without changing their legal entity structure.
Why Register a DBA in California?
Having a DBA is beneficial for several reasons. For sole proprietors and partnerships, a DBA offers the opportunity to use a business name that can help customers understand what their business does more easily. It also provides privacy since the business name, not the owners' names, is publicized.
Corporations and LLCs, on the other hand, might register a DBA to expand their business to different areas without creating a new legal entity. For example, a clothing retailer named "Fashion Central LLC" could use a DBA to open a shoe-specific store named "Shoe Haven."
The Process of Registering a California DBA
Acquiring a California DBA is straightforward but requires attention to detail. First, you must ensure that the name you want is not already in use or too similar to an existing name. This can be done by checking the California Secretary of State database.
Once you've chosen an available name, you must file a fictitious business name statement in the county where your principal place of business is located. The statement requires information such as a business address, the owner's name, and the chosen fictitious name. There is usually a nominal fee associated with filing the form.
California law requires businesses to publish their DBA in a local newspaper within 30 days of filing for four consecutive weeks. Finally, an affidavit of publication must be filed with the county clerk after completing the publication cycle.
Renewing and Changing a California DBA
In California, a DBA registration is valid for five years. If you wish to continue using the fictitious business name, you must file a renewal before the end of this period. If you need to change any information on your DBA registration, such as business address or owner's name, you must file a new fictitious business name statement.
Conclusion: Capitalizing on the Benefits of a California DBA
A California DBA is more than just a name; it's a powerful tool that allows businesses to create a strong brand identity and market presence. Whether you're a small business owner looking to resonate more effectively with your target audience or a corporation planning to diversify your operations, a California DBA can provide the flexibility you need. Just ensure that you follow the registration process carefully and stay on top of renewal deadlines, and your DBA can serve as a vital part of your business's success in the Golden State.
About Author