Navigating the World of Shein: A Comprehensive Exploration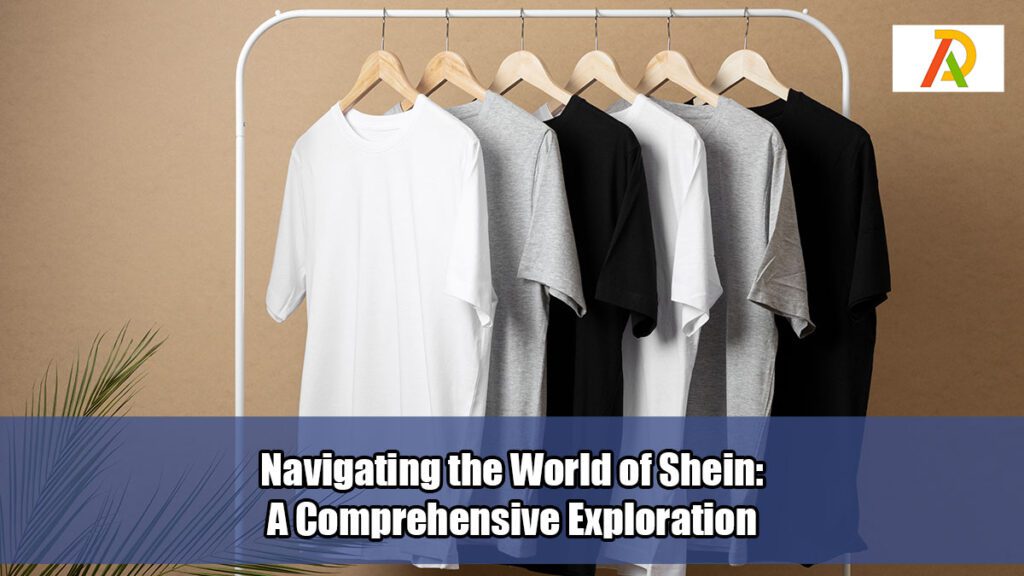 Shein, a fast-fashion e-commerce platform, has risen in popularity, becoming a household name among fashion enthusiasts worldwide. This ascent has been marked by both admiration for its vast range of trendy styles and concerns over its fast-fashion model. In this article, we delve into the intricacies of Shein, examining its product range, pricing, regional presence, and more.
Is it Okay to Buy from Shein?
One of the primary questions on many shoppers' minds is the ethical consideration surrounding Shein. Like many fast-fashion retailers, Shein offers a plethora of styles that mirror high-end designs at a fraction of the price. This affordability has made it particularly popular among young shoppers.
Pros:
Affordability: Shein offers a wide array of styles at budget-friendly prices, allowing shoppers to stay trendy without breaking the bank.
Diverse Range: From casual wear to formal attire, Shein has something for everyone.
Cons:
Fast Fashion Concerns: Fast fashion often raises ethical concerns about sustainability and labor practices. While Shein claims to adhere to responsible practices, it's crucial for consumers to conduct their research.
Quality Variability: Some users have reported inconsistency in clothing quality and fit.
Is Shein Cheap or Expensive?
In the ever-changing landscape of fashion, affordability and quality often stand as two pillars guiding consumer choices. Shein, a fast-fashion e-commerce platform, consistently sits in discussions surrounding budget-friendly fashion. But is Shein truly cheap, or does it lean towards the expensive side? Let's dissect the pricing structure of Shein and understand where it stands in the vast spectrum of fashion affordability.
Shein's Pricing Philosophy
At its core, Shein is a brand that positions itself within the affordable segment of the fashion industry. Predominantly targeting millennials and Gen Z consumers, the brand emphasizes offering trendy styles at prices that don't burn a hole in the pocket. The aim is clear: provide the latest fashion without the high-end price tags.
Comparing with Other Brands
When juxtaposed with high-street brands or luxury labels, Shein's pricing is undeniably on the lower end. However, when compared to other fast-fashion e-retailers, Shein's prices are competitive, often matching or even undercutting its competitors.
A few factors contribute to this:
Direct-to-Consumer Model: Shein predominantly operates online, cutting out middlemen and passing on savings to consumers.
Bulk Manufacturing: Producing in large quantities allows for economies of scale, contributing to lower prices.
Quick Turnaround: Being a fast-fashion brand, Shein's focus is on getting the latest styles to market rapidly, sometimes compromising on material quality to maintain low prices.
Quality vs. Price
One of the most common concerns about Shein is the quality of its products, given the low prices. Consumers have reported a mixed bag of experiences:
Hits and Misses: While some consumers find the quality reasonable for the price, others feel that the materials and construction don't always match up to expectations.
Inconsistent Sizing: Given its international market, sizing can sometimes be inconsistent, leading to fit issues.
Material Quality: Some items, especially those at incredibly low price points, might be made of cheaper materials, which might not be as durable or comfortable as one might hope.
The Value Proposition
The true value of Shein lies not necessarily in its longevity or high-quality materials but in its ability to offer a vast array of styles that mirror current trends. For consumers looking to sport the latest styles without committing to long-term investment pieces, Shein offers value.
However, those seeking high-quality garments that last several seasons might find Shein's offerings lacking in durability. In such cases, the brand might come across as "cheap" in terms of quality rather than just price.
To classify Shein as cheap or expensive depends largely on the perspective. In terms of price points, Shein is undeniably affordable, making it a go-to destination for those looking to refresh their wardrobe frequently without a significant financial outlay. However, the adage "you get what you pay for" holds some truth; the lower prices can sometimes reflect in the material and construction quality. As with any brand, it's essential to approach Shein with a clear understanding of its value proposition and make informed decisions based on individual preferences and needs.
Shein USA: A Trendsetter's Paradise
In recent years, the American fashion scene has witnessed a surge in e-commerce platforms, with Shein USA emerging as one of the most notable players. Combining affordability with an expansive selection of trendy clothing, Shein has quickly cemented its place among young American shoppers. Here, we explore the meteoric rise of Shein USA and what makes it a favorite among the trend-conscious youth of America.
Rapid Expansion and Popularity
Originating in China in 2008, Shein's expansion to the US market was marked by a digital-first approach. Its strong online presence, coupled with aggressive social media marketing and influencer collaborations, rapidly propelled the brand into American mainstream fashion conversations.
Captivating the Young Audience
Several elements have contributed to Shein USA's allure among the younger demographic:
Trend-Driven Collections: Shein's quick turnaround time ensures that the latest global fashion trends are available on their platform almost immediately, appealing to those always on the hunt for the newest styles.
Affordability: For students and young professionals, Shein offers the promise of a refreshed wardrobe without the hefty price tag often associated with trend-driven fashion.
Influencer Collaborations: Regular collaborations with influencers and YouTubers have bolstered Shein's image as a brand in sync with the pulse of young America.
Frequent Sales and Discounts: Flash sales, exclusive discounts, and app-based offers make shopping on Shein an exciting prospect for bargain hunters.
An Expansive Catalog
One of Shein USA's significant draws is the sheer volume of choices available. From summer dresses to winter outerwear, activewear to accessories, Shein's exhaustive catalog caters to a broad spectrum of tastes and preferences.
Sustainability and Ethical Concerns
While Shein USA enjoys immense popularity, it hasn't been without its share of criticism. Concerns about sustainability and ethical production practices in the fast-fashion industry have led some consumers to question the brand's operations. In response, Shein has taken steps to communicate its efforts towards responsible sourcing and production.
Navigating the Shein Experience
Shopping on Shein USA offers a unique experience. While the vast selection can be overwhelming, features like user reviews, complete with photos and detailed sizing information, assist in making informed decisions. Additionally, the platform's return policy offers a safety net for those uncertain about fit and quality.
Final Thoughts
Shein USA stands as a testament to the evolving landscape of American fashion retail. Its digital-native approach, focus on affordability, and pulse on global trends have earned it a special place in the hearts of young American fashion enthusiasts. As with all fast-fashion platforms, it's essential to navigate with an awareness of the broader industry implications, but for those seeking a vast selection of trendy styles without denting their wallets, Shein USA is undeniably a trendsetter's paradise.
Shein Men vs. Shein Women: Fashion for All
In the fashion world, a brand's ability to cater to diverse audiences is a testament to its adaptability and understanding of the market's pulse. Shein, primarily known for its women's wear, has made significant strides in the realm of men's fashion, showing that it's not just a one-trick pony. Here, we delve into the offerings of both Shein Men and Shein Women, showcasing how the brand provides for everyone.
Shein Women: The Cornerstone of the Brand
Shein's foray into the world of e-commerce fashion began with women's apparel, and it remains the brand's stronghold.
Vast Selection: Shein Women offers an unparalleled variety, from everyday casual wear to formal attire, beachwear to winter essentials. There's scarcely a style or trend that you won't find on Shein's platform.
Trend-driven Collections: Shein Women often introduces collections that mirror the latest global trends. From runway-inspired designs to Instagram-popular styles, Shein ensures its female audience is always in vogue.
Inclusivity: Shein Women prides itself on catering to diverse body types, with a range that includes plus sizes, ensuring that fashion remains inclusive and not just the domain of a select few.
Shein Men: Breaking Stereotypes
While Shein Women has always been in the limelight, Shein Men has quietly, yet steadily, grown, proving that men's fashion is as integral to the brand's philosophy.
Emerging Choices: The men's section, though not as expansive as the women's, offers a good mix of casual, formal, and experimental styles. From suits to graphic tees, traditional wear to athleisure, Shein Men is slowly but surely broadening its horizons.
Street Style Focus: Recognizing the global trend towards streetwear, Shein Men's collections often feature street style-inspired pieces, appealing to the younger demographic in particular.
Affordability for All: Just like its women's section, Shein Men offers styles at budget-friendly prices, ensuring that looking good doesn't come with a hefty price tag.
The Shared Shein Philosophy
Both Shein Men and Shein Women uphold the brand's core philosophy: to make trendy fashion accessible to everyone. While the offerings differ in volume and variety, both sections are grounded in providing value for money. Frequent discounts, sales, and new arrivals ensure that the brand remains fresh and appealing to its audience, irrespective of gender.
Final Thoughts
The fashion industry, historically segmented by gender, is witnessing a shift towards inclusivity and fluidity. Shein's concerted efforts in both the men's and women's segments show that the brand is in tune with these changing dynamics. While Shein Women continues to be a powerhouse, Shein Men is carving out its niche, ensuring that the brand's promise of "fashion for all" isn't just a slogan, but a reality.
Shein App: Fashion at Your Fingertips
In today's digitally-driven world, the convenience of shopping on-the-go is no longer a luxury but a necessity. Recognizing this early on, Shein launched its mobile application, bringing its vast catalog of fashion offerings directly to the smartphones of its users. Let's dive into the world of the Shein App and explore how it's revolutionized fashion e-commerce.
Ease of Use
One of the standout features of the Shein App is its user-friendly interface. Designed intuitively, even first-time users can navigate the app with ease.
Smooth Navigation: The app's layout is organized into categories, styles, and new arrivals, making it easy for users to find exactly what they're looking for.
Personalized Recommendations: Based on browsing history and past purchases, the app offers personalized style suggestions, enhancing the shopping experience.
Swift Checkout: With integrated payment options and a straightforward checkout process, making purchases is a breeze.
Exclusive App Features
The Shein App isn't just a replication of the website; it boasts several app-exclusive features:
Flash Sales: App users often get access to flash sales, where products are available at a significantly reduced price for a limited period.
Push Notifications: Keeping users in the loop, the app sends notifications about new arrivals, ongoing sales, and special discounts.
Virtual Try-On: Some products on the app come with a virtual try-on feature, allowing users to see how an outfit might look on them.
Wishlist & Collections: Users can curate their own collections or wishlists, saving their favorite items for later perusal or purchase.
Community and Social Features
Recognizing the social nature of fashion, the Shein App integrates several community features:
Style Gallery: Users can upload pictures of themselves wearing Shein products, offering real-world views of items and inspiring others.
User Reviews: Comprehensive user reviews, often with photos, give potential buyers insights into product quality, fit, and appearance.
Q&A Section: For each product, there's a Q&A section where users can ask questions and get answers from both the Shein team and other users.
Safety and Security
With concerns about digital safety on the rise, the Shein App employs advanced encryption methods to ensure user data, including payment details, remain secure. Regular updates ensure that the app adheres to the latest security protocols, providing users with a safe shopping environment.
The Shein App encapsulates the brand's philosophy of making fashion accessible, now more than ever, quite literally at one's fingertips. With its user-centric design, exclusive features, and community-driven approach, the app elevates the online shopping experience, further solidifying Shein's position as a leader in the fast-fashion e-commerce space. Whether you're a seasoned Shein shopper or new to the brand, the app promises an immersive fashion journey, tailored to the digital age.
Shein Clothing: An Array of Choices
Shein's vast clothing range is its primary draw. However, due to its fast-fashion model, styles rotate quickly. While this ensures that the platform always has the latest trends, it also means that popular items can go out of stock rapidly.
Shein Login: Your Gateway to Affordable Fashion
In the sprawling universe of online fashion, the initial touchpoint for any user is often the login page. It's the threshold that separates casual browsers from engaged consumers. Shein, as one of the dominant players in the fast-fashion e-commerce space, has fine-tuned this experience to be both seamless and rewarding. Here's a closer look at the Shein login experience and how it acts as a conduit to a world of affordable and trendy fashion.
The Initial Experience
For any online platform, especially one that deals with e-commerce, the first impression is crucial. Shein's login page embodies this philosophy:
Minimalistic Design: The login page is uncluttered, focusing on the essentials. It features fields for email/password or a mobile number, offering a choice based on user preference.
Social Login Options: Recognizing the ubiquitous nature of social media and the convenience it offers, Shein provides options to log in using Facebook, Google, or other popular platforms.
New User Registration
For those new to Shein:
Easy Registration: The sign-up process is straightforward. Users can register with an email or mobile number, set a password, and they're good to go.
Welcome Discounts: To incentivize new users, Shein often offers discounts on the first purchase post-registration. This not only encourages sign-ups but also nudges new users to make their first purchase.
Account Personalization
Post the Shein login, users are ushered into a personalized space:
Profile Customization: Users can set preferences, manage addresses, and even specify sizes for a more tailored shopping experience.
Order Tracking: One of the crucial features is the ability to track current orders and view order history, ensuring users always know the status of their purchases.
Wishlist Management: Products that catch a user's eye but aren't immediately purchased can be added to a wishlist, ensuring they're easily accessible for future consideration.
Security Features
With online privacy and data security being paramount:
Password Encryption: Shein uses robust encryption algorithms to ensure that passwords remain secure.
Two-Step Verification: For added security, Shein offers two-step verification, especially useful for login attempts from unfamiliar devices or locations.
Account Recovery Options: In case users forget their password or can't access their account, the recovery process is streamlined, with options to reset passwords via registered email or mobile number.
Beyond Just a Login
While the Shein login page might seem like just a gateway, it serves a dual purpose:
Engagement: By offering a smooth login and registration experience, Shein ensures that users are more likely to engage deeply with the platform.
Data Collection: Each login provides Shein with valuable data points that can be used (responsibly) to tailor the user experience, offer targeted promotions, and understand user behavior better.
The Shein login experience, while seemingly straightforward, is a masterclass in user engagement and convenience. It's the brand's first interaction point with its user base, setting the tone for the shopping journey that lies ahead. By making this process smooth, secure, and rewarding, Shein reaffirms its commitment to providing its users with an unparalleled shopping experience, starting with the very first click.
Shein Arabia & Shein Europe: Expanding Horizons
One of the defining features of successful brands in the 21st century is their ability to transcend regional boundaries and appeal to a global audience. Shein, with its roots in fast-fashion e-commerce, is a testament to this global aspiration. From its humble beginnings in China, Shein has expanded its digital footprint to cover two vastly distinct yet lucrative markets: the Middle East (often referred to as Shein Arabia) and Europe. Let's delve into Shein's expansion strategy and how the brand tailors its approach for these unique markets.
Shein Arabia: Catering to the Middle Eastern Fashionistas
The Middle Eastern market, with its blend of traditional aesthetics and modern tastes, offers an interesting challenge for fashion retailers. Here's how Shein Arabia captures the essence:
Cultural Sensitivity: Understanding the importance of modest fashion in the region, Shein Arabia offers a wide range of clothing that adheres to local sensibilities while still being trendy.
Local Influencer Collaborations: Collaborating with local influencers, especially those focusing on fashion, has allowed Shein Arabia to gain credibility and trust in the Middle Eastern market.
Festive Collections: The Middle East is known for its grand festivals and celebrations. Shein capitalizes on this by launching exclusive festive collections, tapping into the local fervor.
Site Localization: The Shein Arabia website and app are localized not just in terms of language but also in design and promotions, ensuring a familiar feel for local users.
Shein Europe: Riding the Wave of Fast-Fashion Demand
Europe, with its rich fashion history and rapidly changing trends, represents a dynamic market for Shein. Here's how the brand has made inroads:
Trend-Driven Collections: Europe is home to several fashion capitals. Recognizing this, Shein Europe consistently updates its collection to reflect the latest European trends.
Sustainable Initiatives: With Europe being at the forefront of sustainable fashion, Shein has begun introducing eco-friendly collections and practices to appeal to the environmentally-conscious European consumer.
Local Warehousing: To speed up delivery times and enhance the shopping experience, Shein has established warehouses in Europe, ensuring that the wait for that coveted piece of clothing isn't too long.
Engaging with European Influencers: Partnering with prominent European fashion influencers allows Shein to gain a foothold in the region's fashion discourse and reach a wider audience.
Common Strategies: Bridging the Geographical Gap
While Shein tailors its approach for Shein Arabia and Shein Europe, some strategies are universally applied:
Customer-Centric Return Policies: Recognizing the apprehensions associated with online shopping, Shein offers easy return policies across both markets, building customer trust.
Localized Customer Support: Whether it's Shein Arabia or Shein Europe, customer queries are addressed by local support teams, ensuring language and cultural understanding.
Frequent Promotions: Shein is known for its frequent sales and promotions. By offering region-specific discounts and deals, the brand continually engages its user base in both markets.
Shein's expansion into the Middle Eastern and European markets showcases the brand's adaptability and global vision. By understanding the nuances of each region and tailoring its approach accordingly, Shein has managed to carve out a significant space in the fashion e-commerce landscape of both Shein Arabia and Shein Europe. As the brand continues to grow and evolve, its commitment to understanding and catering to regional tastes and preferences remains evident, solidifying its reputation as a truly global fashion powerhouse.
Conclusion: The Shein Phenomenon
Shein has undoubtedly etched its mark in the world of e-commerce fashion. Its ability to offer trendy styles at affordable prices positions it as a go-to for many. However, like with any fast-fashion brand, consumers should approach with awareness of the potential environmental and ethical implications. In the ever-evolving world of fashion, Shein serves as a testament to the power of e-commerce and the ever-growing demand for accessible, on-trend styles.
About Author