Netflix Recovers, Regaining Momentum After Losing a Million Users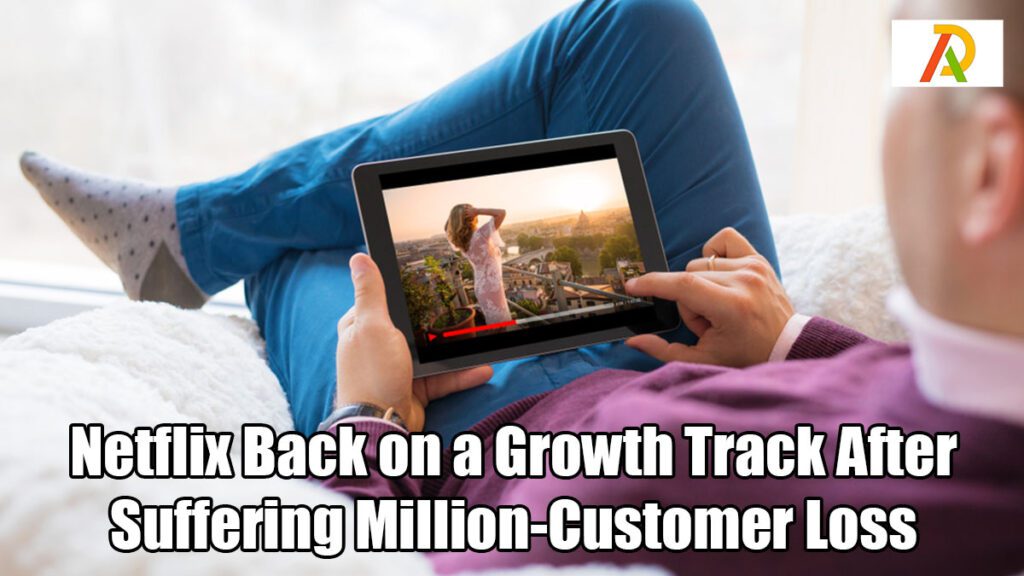 Netflix has recovered its growth after losing one million customers. For its investors, Netflix has a message. Millions of subscribers were lost in the first half of 2022, but it could have been worse.
In the second quarter, the leader in paid streaming lost around 970,000 members. However, this was less than half of what Wall Street had predicted. The release of the latest season of the platform hit "Stranger Things" cushioned the fall.
The comments on Tuesday encouraged the investor, and the stocks rose 13% in extended trade. In the current quarter, Netflix anticipates adding about 1 million new subscribers. Although it falls short of the 1.83 million members predicted for the third quarter, this will compensate for the loss in the first half.
The price of Netflix stock increased to an intraday high of $225 before ending at $201.63 on Tuesday in New York. The stock has decreased by 67% so far this year.
Netflix maintains confidence in its position in the streaming TV market despite recessionary risks and heightened competition. According to the business, in June, US TV viewing reached an all-time high with a market share of 7.7 percent.
Restoration by Netflix
In response to the decline in subscribers, Netflix slashed expenses and made many strategic changes. In 2023, it intends to launch a lower-cost service with advertising. Additionally, it is experimenting with charging its subscribers for divulging their passwords.
Netflix's revenue increased by 8.6% to $7.97 Billion in the second quarter. The stronger dollar was one reason it fell short of Wall Street analysts' projections of $8.04 billion.
In its largest market, the US and Canada, Netflix lost 1.3 million customers during the past quarter. It is the second-largest region in the Middle East, Africa, and Europe; it lost 770,000 customers. Since Netflix began providing specific market data, this was the sharpest fall observed in these areas.
Losses in the top regions were partially offset by growth in the Asia-Pacific area. The company reported attracting 1.1 million members in APAC after lowering pricing in India.
Despite positioning Netflix as an ad-free network, its CEO and Co-founder Reed Hastings now believes that ads are vital. Netflix is currently the priciest streaming service after many price increases.
Microsoft Corp. has been hired by the business to manage its Ads technology and sales. It will initially launch its subscriptions supported by advertisements in a few nations. According to COO Greg Peters, advertising would initially be modest and mimic other video company advertisements. It may grow significantly over time.
Instead of releasing every episode of a season at once, Netflix has decided to distribute new episodes in batches. This will increase the longevity of its most popular programs and ensure that users continue to use the services throughout the season. The Australian animation firm Animal Logic, which produced "The Lego Movie," was acquired by Netflix on Tuesday.
About Author