Parivahan Sewa: Revolutionizing India's Transport Services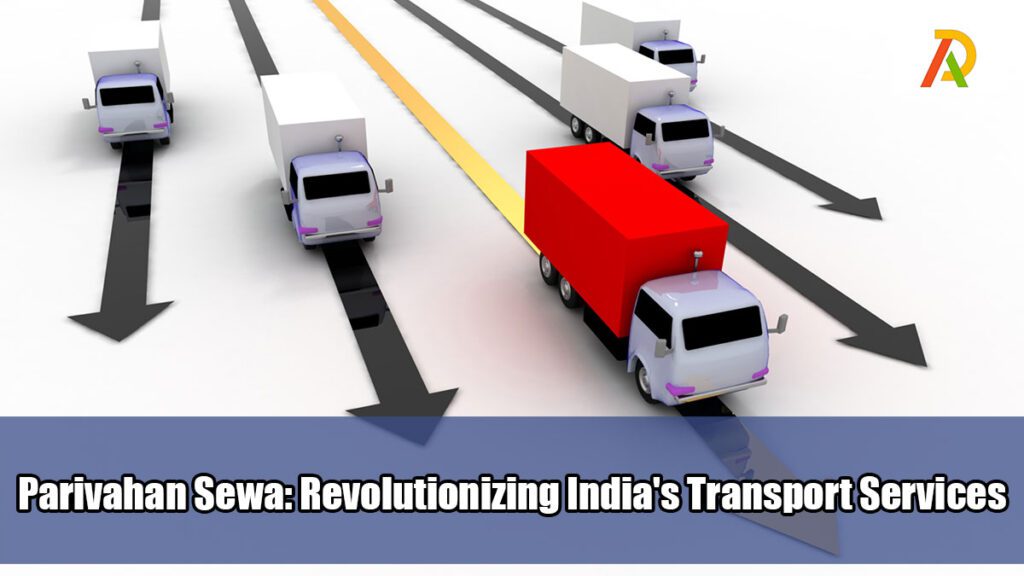 India is witnessing a digital transformation across various sectors, and transportation is no exception. At the heart of this change lies "Parivahan," a digital platform launched by the Ministry of Road Transport and Highways (MoRTH) to cater to all the needs related to transport and vehicle services. From Vahan Parivahan details to downloading registration certificates, the Parivahan platform simplifies multiple citizen tasks.
Introduction to Parivahan Sewa
The digital age requires services that are not only efficient but also easily accessible. Recognizing this need, the Indian government introduced the "Parivahan" initiative. This platform is a comprehensive portal for all transport-related services, ensuring citizens can access crucial data and carry out necessary formalities without any physical hassle.
Vahan Parivahan: Streamlining Vehicle Transport
Before delving into the specifics of the services offered, it's important to understand the broader concept of vahan parivahan. The term "vahan" in Hindi denotes "vehicle," and "parivahan" means "transport." Together, Vahan parivahan encapsulates the essence of vehicle transportation services.
1. Unified Digital Platform: Parivahan is a unified platform that consolidates a vast array of services related to vehicle transport. Whether it's vehicle registration, payment of road taxes, or the transfer of vehicle ownership, all these processes have been digitized.
2. Real-time Tracking: One of the salient features of the platform is its ability to track the status of various services in real time. This ensures transparency and keeps users informed about the progress of their requests.
3. Integration with other Services: Parivahan isn't just limited to vehicle-related services. It also integrates with related departments like the traffic police, insurance companies, and pollution control boards. This multi-departmental coordination simplifies the entire transportation ecosystem.
How to Download RC from Parivahan
A Registration Certificate (RC) is an essential document for vehicle owners in India. Thanks to the Parivahan portal, downloading an electronic copy (e-RC) has never been easier. Here's a step-by-step guide:
1. Visit the Parivahan Portal: Head over to the official website of Parivahan Sewa.
2. Navigate to Online Services: On the homepage, click the "Online Services" dropdown menu and select "Vehicle Related Services."
3. Enter Vehicle Details: You'll be prompted to enter your vehicle registration number and the last five characters of your chassis number. After inputting the details, click "Proceed."
4. Select the 'Download RC' Option: Once you've entered the portal, navigate to the section that allows you to download the e-RC.
5. Verification: Before the download begins, you might be asked to verify some personal details or answer security questions to ensure the authenticity of the request.
6. Download and Print: The e-RC will be available for download after successful verification. You can save it on your device or print a copy for physical reference.
Remember, while the e-RC is valid for most purposes, it's always good to have a physical copy handy, especially during travel or vehicle transfers.
The Future of Parivahan
The Parivahan initiative is more than just a digitization project. It's a vision for the future of transport services in India. With the continuous addition of new features, the platform aims to expand its offerings and reach, making it indispensable for every vehicle owner in the country.
Moreover, by reducing the need for physical visits to transport offices, Parivahan also promotes environmental sustainability by cutting down on paper use and unnecessary travel. With continuous improvements and user feedback, Parivahan promises to transform how Indians perceive vehicle-related services.
Conclusion: Embracing the Digital Future with Parivahan
The Parivahan Sewa, with its vast array of digitized services, epitomizes the Indian government's commitment to fostering a digital future. By simplifying Vahan Parivahan processes and making it easier for citizens to access services like downloading their RC, Parivahan has truly revolutionized the transportation sector. As we move forward, integrating technology in public services like Parivahan will only grow stronger, making the lives of citizens more comfortable and efficient.
About Author