Sarathi Parivahan: Revolutionizing Road Transport in India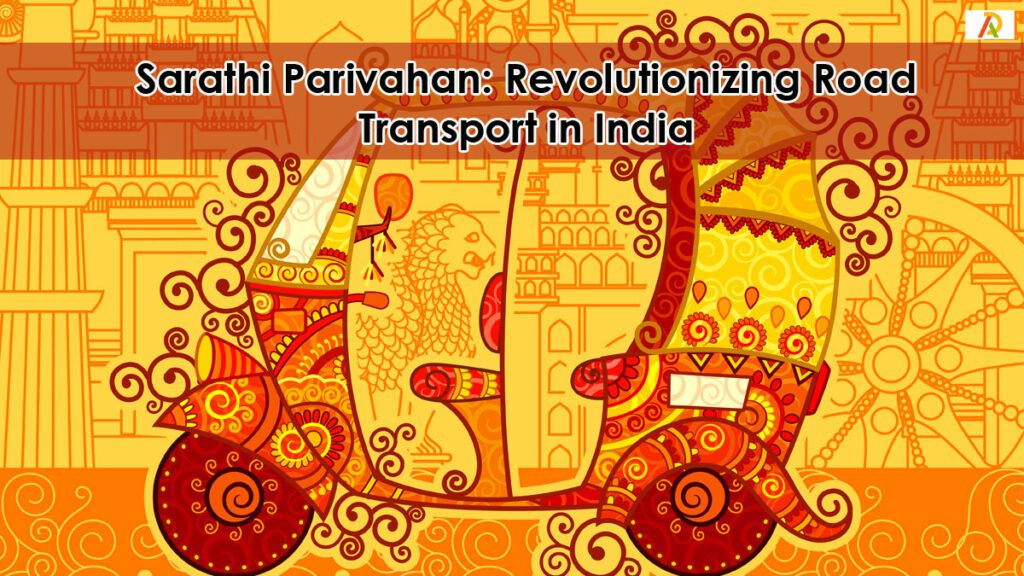 India's Ministry of Road Transport and Highways (MoRTH) has made significant strides towards digitizing and streamlining the transport sector by introducing comprehensive online services. One such initiative that has brought about a paradigm shift in the transport sector is the "Sarathi Parivahan" system. Let's delve into an in-depth review of this platform, considering its objective, features, impact, and user experience.
What is Sarathi Parivahan?
Sarathi Parivahan is a web portal developed under the aegis of MoRTH as part of its mission to bring transparency, efficiency, and convenience to the public. The portal aims to simplify obtaining a driving license, learner's license, and other related services across India.
Sarathi Parivahan is an integral part of the broader "Parivahan" initiative, which includes Vahan for vehicle registration-related services and eChallan for traffic enforcement and violation management.
Features of Sarathi Parivahan
Sarathi Parivahan offers a wide array of services to the public, all accessible online, thus eliminating the need for physically visiting the Regional Transport Office (RTO). Here are some of its key features:
1. Online Application for Driving Licenses: Users can apply for learner's licenses, driving licenses, and international driving permits through the portal. They can also renew their existing licenses or apply for duplicates if they've lost their original ones.
2. Driving School Services: The portal provides facilities for driving schools to apply for accreditation, renew their accreditation, and track the status of their application.
3. Upload Documents: Users can upload documents such as age proof, address proof, and medical certificates directly on the portal.
4. Payment of Fees: The portal has a secure online payment system for payment of all related fees, providing users with a hassle-free transaction experience.
5. Appointment Booking: Sarathi Parivahan allows users to schedule appointments for driving tests, ensuring efficiency and convenience.
Impact and Benefits
The introduction of Sarathi Parivahan has revolutionized the road transport sector in India by digitizing and streamlining traditionally cumbersome and time-consuming processes. Some of its significant impacts include:
1. Increased Transparency: By moving processes online, Sarathi Parivahan has increased transparency, minimizing the scope for corruption and discrepancies.
2. Reduced Delays: Automating services has significantly reduced processing times, leading to quicker delivery of services.
3. Improved Accessibility: The portal provides equal access to services for all citizens, regardless of location, enhancing inclusivity.
4. Eco-friendly: By reducing the need for paper forms and documents, Sarathi Parivahan contributes to environmental sustainability.
User Experience
User reviews indicate that Sarathi Parivahan has been a welcome change. Many appreciate the convenience of accessing services from their homes and the promptness of service delivery. However, it has its share of challenges, like any digital platform. Users have reported occasional technical glitches and difficulties in navigating the portal. There have also been requests for expanding its scope to include more services.
Conclusion
Sarathi Parivahan represents a significant step toward digital India, making road transport services more accessible, efficient, and transparent. As the platform continues to evolve and improve, it is poised to further transform the road transport landscape in India, providing a model for other sectors to follow in digitizing their services.
About Author