Snap Save – the video downloading app trusted by millions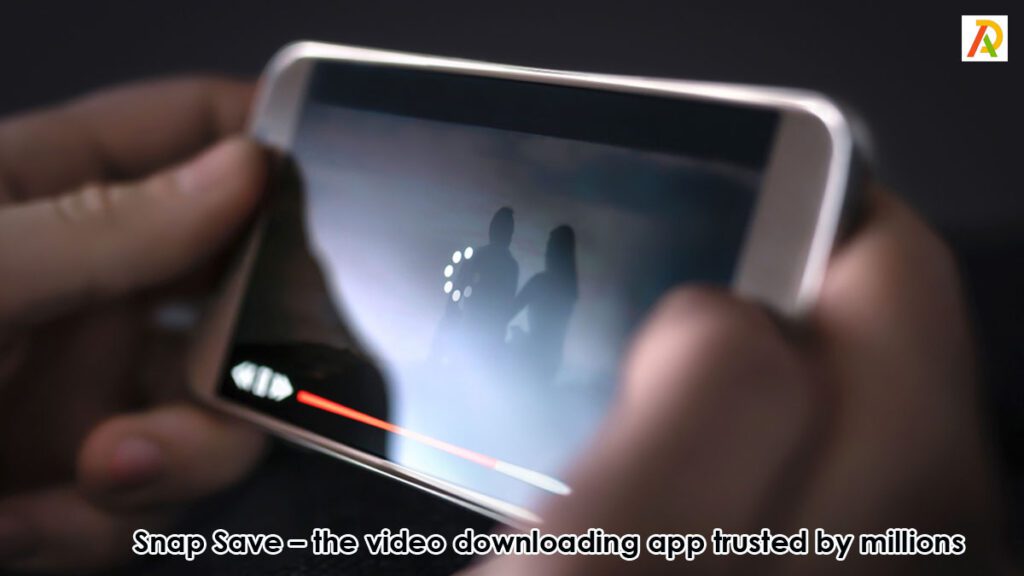 The widespread and ever-increasing trend of posting and sharing videos and photos across various social media platforms has fuelled enormous growth for Facebook, Instagram, TikTok, Twitter, Snapchat, etc. Social media platforms earn enormous revenue from the extensive sharing and reposting of video content. Encouraging users to boost video sharing across social media platforms in various ways is the key for companies to multiply their revenue rapidly. Therefore, it is quite natural that social media platforms except YouTube do not allow users to download videos online. Only YouTube Premium members can download videos on their mobile devices or computers. However, social media users keen to download videos online can install some third-party apps like Snapsave on their devices anddownload videos from any platform discreetly.
The Snapsave app features
Snap Save is an online video downloader compatible with all social media platforms that facilitate downloading videos online. The unique app allows social media users to save video links from preferred social media networks at a designated place on their device for watching later. They can even repost the videos with due acknowledgment to the source to avoid legal complications that might arise due to copyright infringement. On installing Snap Save on your device, you can track your favorite videos from top social media sites which you can manage and share your favorite videos within your network.
If some videos on TikTok or Instagram seem too much attractive and you want to make their best use beyond sharing and liking, you can use Snap Save to save the link. To watch the saved videos later, you can add them to your calendar and even add a comment to any of the bookmarked videos.
The app even allows you to backup and restore videos and you can even enable and disable notifications.
How the video downloader app works on Snapchat
Consuming video content online is often challenging because people might find it hard to find enough time to enjoy the videos in real-time. Moreover, some social media platforms like Snapchat that allow real-time picture chatting uses some kind of timer to allow users to determine how long Snapchat should last. Thus, Snapchats have defined longevity before it disappears from the platform. And, this is where the utility of video and photo downloader apps comes in handy.
Those who have a Snapchat account and Snap Save installed on their device can see the list of all snaps received earlier but without opening these. However, all new snaps and videos will be stored in Snap Save for viewing later. Snapchat allows users to take screenshots but doing it with the help of the downloader app is different. If someone takes a screenshot of a snap shared via Snapchat by using the app, users would not even know about what's happening as they do not receive any notification. This poses a serious problem for Snapchat users as they would have no idea whether their time-sensitive snap or video undergoes destruction with time or if someone stores it in their device.
The advantages of using a video downloader app
User-friendliness
Video downloader apps are highly user-friendly by design and have a simple interface to allow all kinds of users from those who are tech-savvy to those who are not.  Downloading photos and videos in a few clicks ensures extreme comfort to use the app.
Download videos from multiple social media networks
Although originally the creators of Snap Save introduced the app with Snapchat in mind as reflected in the name too, later the app became more versatile and allowed downloading videos from multiple sources like Facebook, TikTok, Instagram, Twitter, etc. The video downloader apps also allow downloading videos from streaming services, websites, and any other online platforms.
 Save videos for sharing later offline viewing
Downloading videos online allows you to view content at your pace and at some convenient time as the saved videos are available for offline viewing. It is especially beneficial when you are moving around and do not have access to the internet where you can view the saved videos offline without using your mobile data.
Control on video quality
Apps like Snap Save allow you complete control of the quality of the video that you want to download. His is especially helpful for quick video downloading and if you have limited storage space on your device.  You can choose from a wide range of resolutions from standard definition (SD) 480p to high definition (HD) 720p and even 4K videos.  You can even choose a variety of video formats like 3GP, MP4, and MP4A.
Ads-free videos
Viewing videos on social media platforms is often an annoying experience because of the multitude of interfering ads appearing intermittently. Since ads are the main source of revenue for all social media platforms, you have to bear with the nuisance unless you view videos saved via some video downloader. The video downloader allows downloading videos without ads which enhances viewing pleasure and enjoyment.
Super easy app to download videos
The ease and simplicity of using Snap Save will encourage you to download more videos and photos. The video downloader screen has a box where you have to insert or paste the URL of a selected video and then press or click on the download button. The download process starts immediately and on completion, you can find the file in the Download folder of your device. You can then remove the file from the download folder and save it in a folder of your choice.
Video downloader for Android and iOS
Like many other video-downloading apps, Snap Save is compatible with both Android and iOS. Whether you are using an iPhone or any other brand of Smartphone, you can conveniently download the app on your device. You can download the app from several third-party websites but be careful to ensure that the sources are safe and reliable.
High credibility of Snap Save
Among various free video-downloading apps that are available across the internet, Snap Save stands out from the rest because of its high speed, stability, and trustworthiness. Compared to all other tools, it is miles ahead and enjoys wide support from users due to its impressive trust score ranging between average and good. The rating considers a number of factors like the legitimacy of the website and the hosting country, valid SSL certification, and reviews across the internet. The dependability of the website translates into a trust factor for the app.
How Snapchat users can install the app
Assuming that you have a Snapchat account, logging on to the Snap Save website is the first step in finding the app and installing it on your device in a few easy steps. After logging on to your Snapchat account, you can see a list of contacts with who you have exchanged snaps earlier. Your Snapchat account is the gateway for using the Snap Save app by using the credentials of Snapchat user name and password. Once logged in, you can see the download button on the left-hand side of the screen. On clicking or tapping on the download button all snaps saved on your device appears on the screen under the tab 'My Snaps'. You can either save selected snaps individually or click on the 'save all' option to download all snaps in one go. You can find the saved snaps in the photo library of your device.
Download Facebook videos
Not all video-downloading apps are alike and surely, Snap Save stands tall among them. You can even consider it to be the tallest because of the apps, high trust, and reliability. It is perhaps the only app for downloading 4K videos from Facebook. To download Facebook videos, follow a few simple steps and the targeted videos will find a place in your device for using it in the way you want.
Open the Snap Save page by clicking on the app icon and you will find a box displayed on the screen. Choose a Facebook video, copy the link, and paste it into the box. Next, click the blue arrow beside the box and choose the option to select the video quality from a wide range between 144P and 4K. Finally, you can download the video on your device.
Is Snap Save legitimate?
Since downloading videos online has the risks of copyright infringement, social media platforms barring YouTube do not provide users with any option for downloading videos. Staying clear of legal troubles is one of the reasons for social media platforms discouraging users from downloading videos by using the features of the platform. However, users are free to use any third-party app better known as a video downloader to achieve their goal of downloading videos online.
So, what is the rationale behind considering such third-party apps legal? The apps are only the tools that facilitate downloading videos but the discretion of choosing videos by keeping the legal aspects in mind rests with the users. Downloading videos is completely legal but its manner of use determines the legality. Therefore, the Snapsave app is completely legal, and above all, it is trustworthy and reliable.
However, the popularity of video downloading apps is a matter of concern for social media platforms because uncontrolled use of videos posted on the platforms could adversely affect user engagement and revenue.
About Author