The New Rules of Dressing Your Age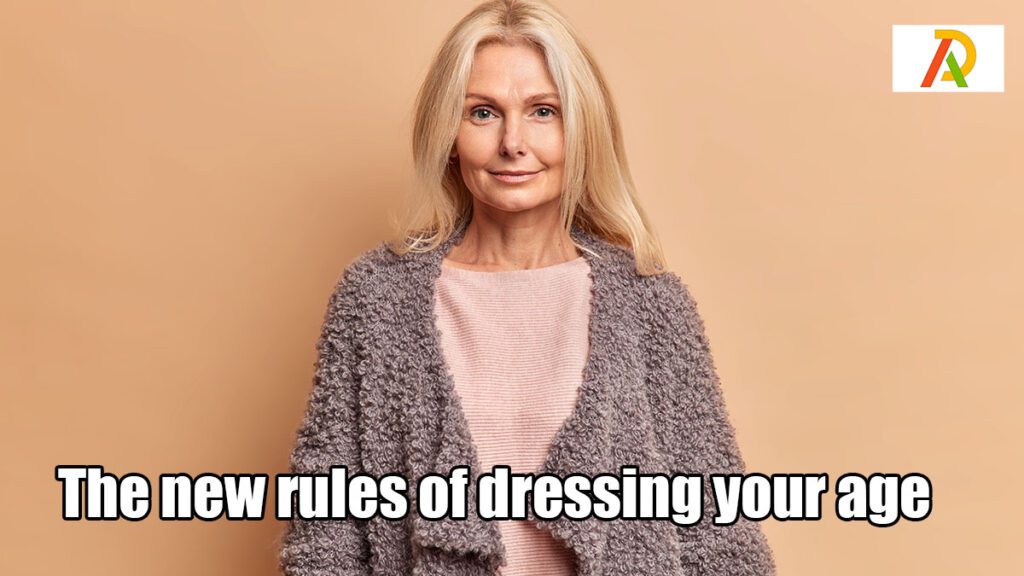 There's no question that fashion trends come and go, but what about the rules for dressing your age? Is there a right or wrong way to do it? Every day, there's a new style or trend that young people wear that older people just don't get. But does that mean that older people should give up on fashion altogether? Of course not! There are plenty of ways to stay stylish and age-appropriate. This article will explore some new rules for dressing your age. Read on for some helpful tips, from how to mix and match trends to what silhouettes work best.
How to dress in your 20s
Your twenties are a time to experiment with your style and find what works for you. It's also a time when you're likely to be on a tight budget, so you'll need to be smart about your fashion choices. Here are some tips on how to dress in your twenties:
1. Don't spend too much on trends: Trends come and go quickly, so it's not worth spending much on them. Instead, invest in timeless pieces that you'll be able to wear for years.
2. Find your style: Your twenties are the perfect time to experiment with different styles and figure out what works for you. Don't be afraid to try something new – it's about finding what makes you feel confident and comfortable.
3. Invest in classics: Classics pieces like denim jeans or a black blazer will never go out of style and can be worn repeatedly. They're worth investing in because they'll get a lot of use.
4. Build a capsule wardrobe: A capsule wardrobe is a small collection of essential clothing items that can be mixed and matched to create many different looks. This is ideal for someone on a budget because it means you won't have to buy as many clothes overall.
5. Be smart about sales: Sales are a great way to save money on clothes, but don't fall into the trap of buying things just because they're cheap. Only buy items that you know
How to dress in your 30s
The new rules of dressing your age are more about finding what works for you and less about following trends. When it comes to clothes, comfort, and fit should take priority over fashion. And remember, it's never too late to learn the basics of good style.
Here are a few tips on how to dress in your 30s:
How to dress in your 40s
It's no secret that as we age, our bodies change. But that doesn't mean our style has to suffer! Dressing in your 40s can be more fun than ever before. Here are a few tips to keep in mind:
How to dress in your 50s
There are no hard and fast rules regarding dressing in your 50s. However, some guidelines can help you create a flattering and stylish wardrobe.
First, consider your body type and shape. If you're carrying a few extra pounds, opt for loose and comfortable clothing. Avoid anything too tight or revealing.
Next, think about the colors that look best on you. You may want to steer clear of bright hues and use more subdued shades. Jewel tones are always a good option for women in their 50s.
Regarding fabrics, stick with natural fibers like cotton, linen, and wool. They breathe better and are more comfortable than synthetic fabrics.
Finally, don't be afraid to experiment with different styles. Just because you're over 50 doesn't mean you must dress frumpy or boring. Have fun with your clothes and express your sense of style!
How to dress in your 60s and beyond
There's no need to dress like a grandma just because you're in your 60s (or beyond)! You can still look stylish, modern, and age-appropriate. Here are some tips:
Conclusion
As we age, our bodies change, and our style needs to adapt accordingly. The key is to dress your age in a flattering and still stylish way. With a few simple tips, you can easily update your wardrobe to reflect your age tastefully. Don't be afraid to experiment with new looks and trends, but always keep your taste and comfort in mind. With a little effort, you can look great at any age.
About Author