Top Cruise Lines Offering Free Rides for Kids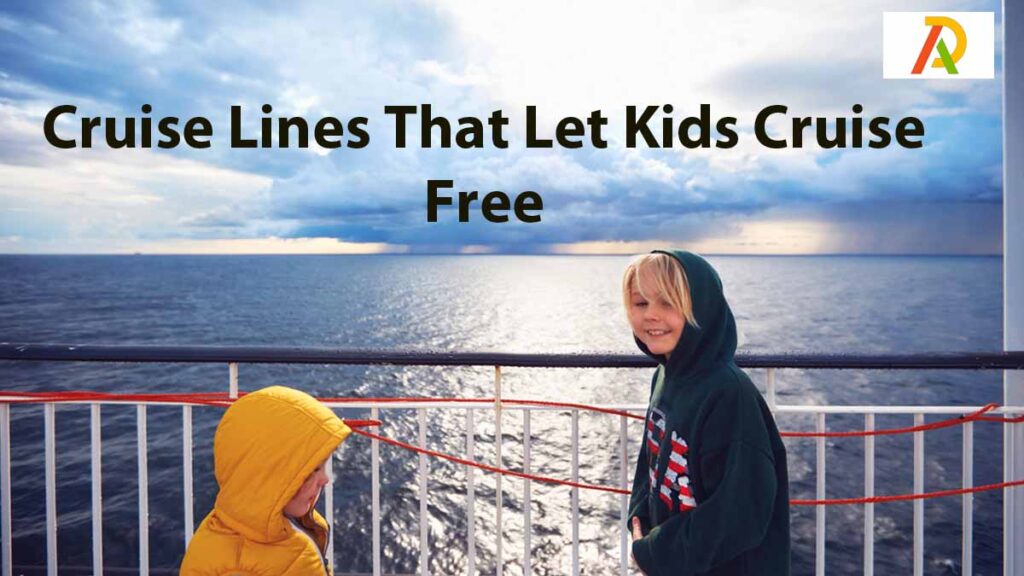 For many families, planning a cruise vacation means finding the perfect balance of activities and relaxation for all family members, including the littlest ones. And while most cruise lines offer child-friendly activities, not all offer deals on fares for kids. Check out this list of cruise lines that let kids sail for free!
Disney Cruise Line
Disney Cruise Line is one of the most popular cruise lines for families with young children. One of the reasons that families love sailing with Disney is because kids under the age of 18 sail for free on select sailings! This makes planning a family vacation much more affordable.
Sailing with Disney is a truly magical experience for young and old alike. The attentive staff goes above and beyond to ensure every guest has a wonderful time. From character meet-and-greets to fun-filled activities, there is something for everyone onboard a Disney ship.
If you're thinking about planning a cruise with your family, be sure to check out Disney Cruise Line. Your kids will thank you for an unforgettable vacation!
Royal Caribbean
Do you want to take your family on a cruise but don't want to spend a fortune? Royal Caribbean offers a great deal for families – kids can cruise free! That's right; if you have two children under 18, they can sail for free on select cruises.
This is a great way to save money on your next family vacation. Royal Caribbean has something for everyone, with tons of activities and entertainment onboard their ships. And what's better than spending time with your family while cruising to unique destinations?
So check out Royal Caribbean's latest deals and plan your next family vacation. Your kids will thank you for it!
Carnival Cruise Line
Carnival Cruise Lines offers a great deal for families with kids – kids can sail free on select cruises! This offer is valid on select 3- to 8-day cruises departing from March 1 through April 30, 2020. Families can choose from various Carnival ships, including the Carnival Breeze, Carnival Conquest, and Carnival Sunshine.
Norwegian Cruise Line
This famous cruise line lets your children enjoy fun-filled activities with unbound joy. The cruise offers an excellent option for families with young children who want to take a cruise. It offers a variety of activities for kids, including a kids' club, pools, and waterslides. There are also childcare options available for families with infants and toddlers.
MSC Cruises
Are you looking for a cruise line to let the kids sail for free? Look no further than MSC Cruises! MSC offers a variety of family-friendly amenities and activities to ensure the whole family has a blast onboard. And, best of all, kids under 18 can sail for free when sharing a stateroom with two full-fare paying guests. So bring the whole gang and get ready to enjoy fun in the sun!
How to pick the right cruise line for your family
When planning a family cruise, it's essential to pick the right cruise line that will offer something for everyone in the family. Here are a few things to consider when choosing a cruise line for your family:
Do they offer unique programs or activities for kids?
Do they have age-appropriate accommodations for kids?
Is the dining options kid-friendly?
Do they have a good reputation for family fun?
Once you've considered all of these factors, you'll be able to narrow down your choices and pick the perfect cruise line for your family!
Conclusion
We hope you enjoyed our cruise line list that lets kids cruise free! A cruise is an excellent option if you consider taking a family vacation. Not only will your kids be entertained with all the activities on board, but you'll also get to enjoy some time to yourself while the professional staff is supervising them. With so many options available, there's sure to be a cruise line that's perfect for your family.
About Author