Top Hackathon Project Ideas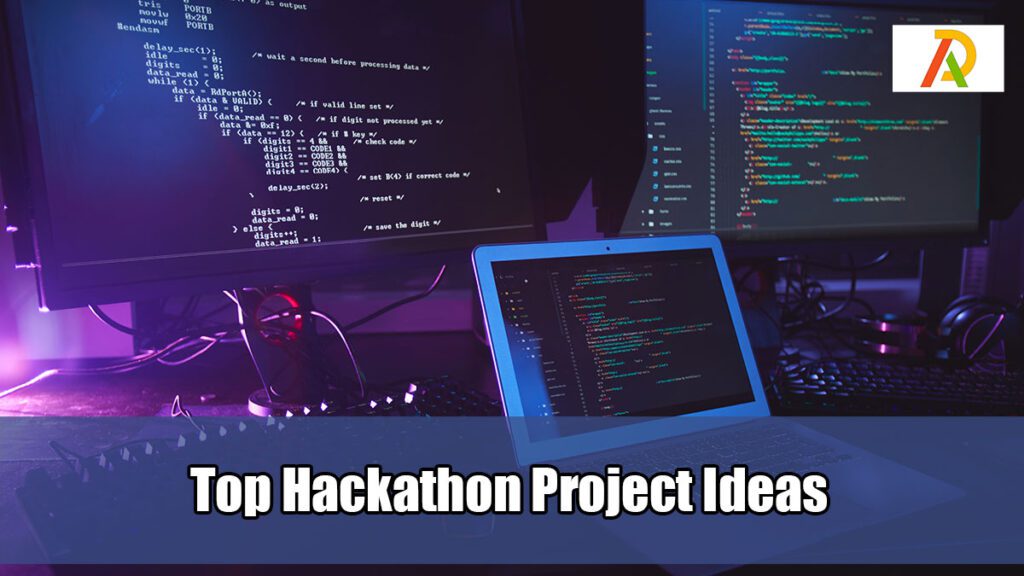 A hackathon is a unique event where people develop creative solutions to a problem. It can involve anything from programming to design or even engineering. Hackathons are the perfect opportunity for many to experiment with new ideas and technologies. But coming up with great hackathon ideas can be daunting. To help make it easier for you, we have compiled some of the best hackathon project ideas for both novice and experienced hackers. Whether you're looking for something that requires minimal setup time or an ambitious challenge that will push your skills to the limit, this list is sure to have something for everyone. Read on for our top hackathon ideas!
Hackathon Ideas for Health and Wellness
Health and wellness are important considerations for any hackathon project. Ideas that promote healthy lifestyles help people manage their health conditions, or provide information on how to live healthier lives can be very impactful.
There are many different ways to approach health and wellness projects. You could create a fitness tracker app to help people stay on track with their workout goals. A healthy recipe app could be another great option, providing users with easy-to-follow recipes for delicious and nutritious meals. For those interested in mental health, you could develop an app that offers relaxation techniques or exercises to help reduce stress and anxiety.
No matter what your project focus is, remember to keep the user experience in mind. Creating an intuitive and user-friendly interface will be key to your project's success.
Hackathon Ideas for Education
When finding the best hackathon ideas, there are a few things to remember. First, consider the type of event you're attending. Is it focused on a specific theme or industry? If so, make sure your project idea aligns with that.
Next, think about what skills and technology you have at your disposal. What can you realistically accomplish in the time frame of the event? Setting achievable goals is important, so you don't get overwhelmed or frustrated during the process.
Finally, don't be afraid to get creative! Hackathons are all about pushing boundaries and thinking outside the box. With that in mind, here are some popular hackathon project ideas to get you started:
1. Develop a mobile app for a local business or nonprofit organization.
2. Create a website or tool that simplifies a complex process.
3. Build a prototype for a new product or service.
4. Help solve a real-world problem with data analysis and visualization.
5. Use machine learning to develop predictive models for good social applications
Hackathon Ideas for Food and Agriculture
As the world's population continues to grow, so does the food demand. The United Nations estimates that the world will need to produce 70% more food by 2050 to meet the demand of a projected 9.7 billion people. The challenges of feeding the world are many, from climate change and water scarcity to soil health and food waste.
The good news is that technology can help. From apps that help farmers forecast crop yields to those that make it easier to donate surplus food, there are several ways that tech can help make our food system more efficient and sustainable. If you're looking for a project with real-world impact, consider tackling one of these food and agriculture-related problems at your next hackathon.
Hackathon Ideas for Sustainability and the Environment
The environment is important to everyone, and that's why sustainability is such a popular topic. There are many ways to make a difference in the environment, and hackathons are a great way to come up with new ideas and solutions.
If you're looking for some inspiration, here are a few ideas for sustainability-themed hackathons:
Develop a recycling or composting app
Create a green transportation solution
Build an energy conservation app
Design a sustainable fashion line
Make a game that teaches kids about environmental issues
These are just a few hackathon ideas – the sky's the limit regarding hacking for the environment! So get creative, and see what you can come up with to help make the world better.
Hackathon Ideas for Technology
With technology becoming increasingly commonplace in our lives, it's no surprise that hackathons have become incredibly popular in recent years. A hackathon is a competition where people come together to try and create something new, usually using some kind of technology.
There are all sorts of different hackathons out there, but if you're looking for some inspiration for your next project, here are a few ideas:
1. Create a new mobile app: With over two billion active smartphone users around the world, there's a lot of potential for creating a new and innovative app that could make people's lives easier or just be a lot of fun to use.
2. Develop a bot: Bots are becoming increasingly popular as they can automate tasks or provide useful information on demand. If you've got an idea for a bot that you think people would find useful, put it to the test at a hackathon!
3. Create a VR experience: Virtual reality is another area that is growing rapidly and offers ample opportunity for those with creative minds. Whether you want to create a game, an educational experience, or something else entirely, VR is worth exploring.
4. Build an AI assistant: With the rise of digital assistants like Siri and Alexa, artificial intelligence is another hot area to focus on. If you think you can build a smarter assistant than currently available, put your skills to the test at a hackathon!
How to come up with a hackathon project idea
If you're attending a hackathon, you'll likely need to come up with a hackathon idea to work on. This can be daunting, especially if you're not used to thinking of ideas for projects.
Here are a few tips for coming up with hackathon project ideas:
1. Look at the challenge themes and devise an innovative solution to one of them.
2. See what other people are working on and try to improve upon it or add something new.
3. Use your skills and knowledge to come up with a project that solves a problem you're passionate about.
4. Brainstorm with friends or fellow attendees to come up with ideas.
5. Don't be afraid to think outside the box! Hackathons are all about creativity and innovation, so don't be afraid to push boundaries.
Conclusion
Participating in a hackathon is an excellent way to flex your creative muscles and stretch yourself beyond what you thought possible. We hope that this article has provided you with some inspiration for your upcoming hackathon ideas. Don't forget to have fun, be creative, push the boundaries, and don't be afraid of failure! With these tips, tackling any hackathon should be a breeze.
About Author