Top Practices of Successful House Sellers Revealed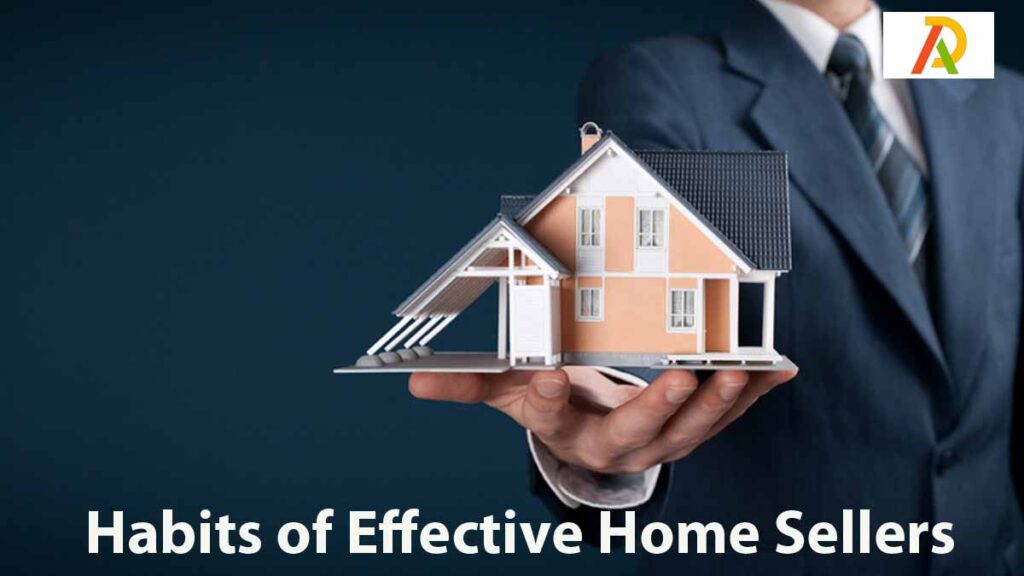 If you're planning on selling your home, there are a few things you can do to increase your chances of success. In this article, we'll go over some of the habits of effective home sellers so that you can put your best foot forward.
The Pre-Sale Checklist: What to Do Before Putting Your Home on the Market
The process of selling a home can be daunting, but there are some tried and true methods to make sure your home is ready for showings. Before putting your home on the market, it's important to do your research and figure out the best way to present your property. This means decluttering, making repairs, and staging your home in a way that will appeal to buyers.
It's also important to be realistic about your asking price. Many sellers want to start high and then negotiate down, but this often backfires. Buyers are more likely to take your home seriously if they feel like they're getting a fair deal from the start.
By following these tips, you can set your home up for success and make the selling process as smooth as possible.
Pricing Your Home Right
Many home sellers make the mistake of overpricing their homes when they first list them on the market. They may think that they can start high and then come down later if they don't get any bites, but this is often a recipe for disaster. Buyers are savvy these days and they know what homes in their area are worth. If your home is priced significantly higher than other comparable homes, buyers will simply move on to another property.
To price your home right, start by looking at recent sales of similar properties in your area. This will give you a good idea of what buyers are willing to pay for a home like yours. You can also talk to a real estate agent to get their opinion on an appropriate listing price. Once you have a general idea of what your home is worth, it's time to do some research on your own. Look at online listings and see how your home stacks up against the competition.
Pricing your home correctly from the outset is one of the most important things you can do when selling your house. By taking the time to do your research and pricing your home competitively, you'll stand a much better chance of attracting buyers and selling quickly.
Staging Your Home for Potential Buyers
One of the most important aspects of selling your home is making sure it looks its best for potential buyers. This means taking the time to stage your home in a way that highlights its best features and makes it feel warm and inviting.
There are a few key things to keep in mind when staging your home. First, declutter and depersonalize as much as possible. This will help potential buyers see the space more clearly and visualize themselves living there. Second, focus on creating a welcoming entryway. This is the first thing buyers will see when they come to your home, so make sure it makes a good impression! Finally, don't forget the little details. Fresh flowers, scented candles, and a bowl of candy can all help make your home feel more inviting.
By following these simple tips, you can make sure your home makes a great first impression on potential buyers.
Negotiating with Buyers
If you're selling your home, you're going to need to be good at negotiating with buyers. After all, negotiation is a key part of any real estate transaction. Here are a few tips to help you get the best possible price for your home:
1. Be prepared to negotiate. Know what you want and don't want before you start negotiating. This will make it easier for you to stick to your guns during the negotiation process.
2. Don't be afraid to ask for what you want. If you don't ask, you won't get.
3. Be willing to compromise. There's a good chance that the buyer will want to negotiate on price, so be prepared to give a little bit in order to get what you want.
4. Be reasonable. Don't try to low-ball the buyer or otherwise take advantage of them. This will only backfire and could result in the deal falling through altogether.
5. Have a bottom line in mind and be prepared to walk away if necessary. If the buyer isn't willing to meet your bottom line, then it's time to move on.
The Closing Process
The closing process is one of the most important aspects of selling a home. It's also one of the most stressful. There are a lot of moving parts and a lot of paperwork. But, if you're prepared and you know what to expect, the closing process can be a breeze.
Here are some tips for making the closing process go smoothly:
– Communicate with your agent. Your real estate agent is your partner in this process. They will be your advocate and your resource. Be sure to keep them in the loop about any changes or concerns you have.
– Review all paperwork thoroughly. Before you sign anything, make sure you understand what you're agreeing to. If there's something you don't understand, ask questions until you get clarification.
– Stay organized. Keep all your paperwork in one place and make copies of everything. This will help ensure that nothing gets lost in the shuffle.
– Be prepared to negotiate. The closing process is often when buyers and sellers negotiate final terms. If you're not comfortable negotiating, be sure to have your agent do it on your behalf.
By following these tips, you can make the closing process go smoothly and avoid any last-minute
Moving On After the Sale
Many homeowners think that once their home is sold, their job is done. However, there are still a few things that need to be taken care of before you can completely move on. Here are a few habits of effective home sellers:
1. Stay in touch with your real estate agent. Even though the sale is over, your agent can still be a valuable resource. They can help you keep an eye on the market in case you decide to buy another home, or even give you advice on how to prepare your home for future sales.
2. Keep your home in show-ready condition. Just because you're not actively trying to sell your home doesn't mean you should let it go into disrepair. If you ever do decide to put it back on the market, you'll want it to be in the best possible condition so that it sells quickly.
3. Keep up with your mortgage payments. Even if you've moved out of your home, you're still responsible for making sure the mortgage is paid on time. If you fall behind, it could damage your credit score and make it difficult to buy another home in the future.
About Author