UK Government to Publish Net Zero Report in Early 2023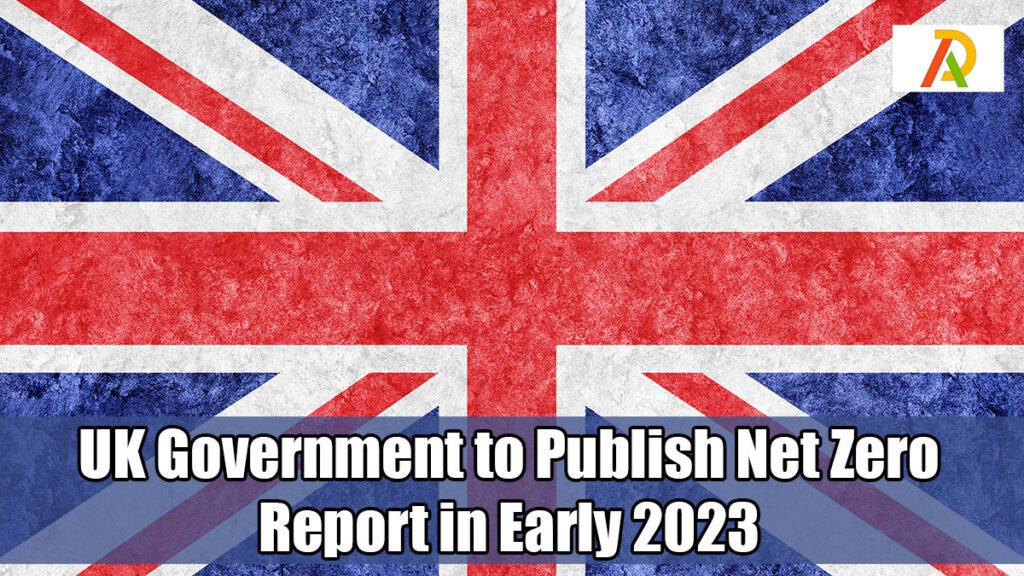 A review of net zero carbon emissions by 2050 will be published early this year for the UK. Prime Minister Rishi Sunak is expected to face scrutiny regarding his commitment to overcoming climate change.
The Department for Business, Energy & Industrial Strategy (BEIS) organizes business, science, industrial strategy, energy, innovation, and climate change responsibilities. It is a ministerial department backed by 46 public agencies and bodies.
As per Bloomberg news, BEIS said the review will be conducted by the outgoing Tory MP, Chris Skidmore, and will be published in 2023. Mr. Skidmore was asked to elaborate on how the UK will achieve maximum investment and economic growth alongside the government's ambition of tackling climate change and considering the public's cost and energy security needs.
Balancing Act
A spokesperson for the government said that the UK remained committed to net zero carbon emissions. However, with Russia weaponizing energy in Europe, the UK must ensure they achieve their target so that their energy security is protected. Also, it must not place an extra burden on consumers and businesses. The spokesperson thanked the MP for his efforts to complete the review quickly so that the government could publish it in the New Year.
Prime Minister Sunak traveled to Egypt shortly after taking office. He attended the Cop27 meet despite 10 Downing Street indicating that he would not participate.
In Egypt, PM Sunak told the world leaders and other delegates that delivering on promises to tackle climate change was morally correct. It was also economically right to reduce energy dependency and provide new jobs and growth.
Wrong signals from Coal mines
In December, however, the government faced heavy criticism from environmentalists after it gave its approval for a new coal mine in Whitehaven, a Port town in Cumbria in the northwest. This decision was the first of its kind in 30 years.
During the time of approval, Michael Gove, Communities Secretary, insisted that the new project would be net zero emission. However, experts warned that this move could send wrong signals about climate commitments and reducing emissions to net zero to the industry.
Considered one of several high-profile Tory Members of Parliament, Skidmore is no longer running for the Parliament seat. While announcing his decision to leave the House of Commons, the MP said he wanted to play his small part in the country's shift to net zero emission.
Source: Bloomberg
About Author