Xiaomi: Pioneering Technological Innovation in India and Beyond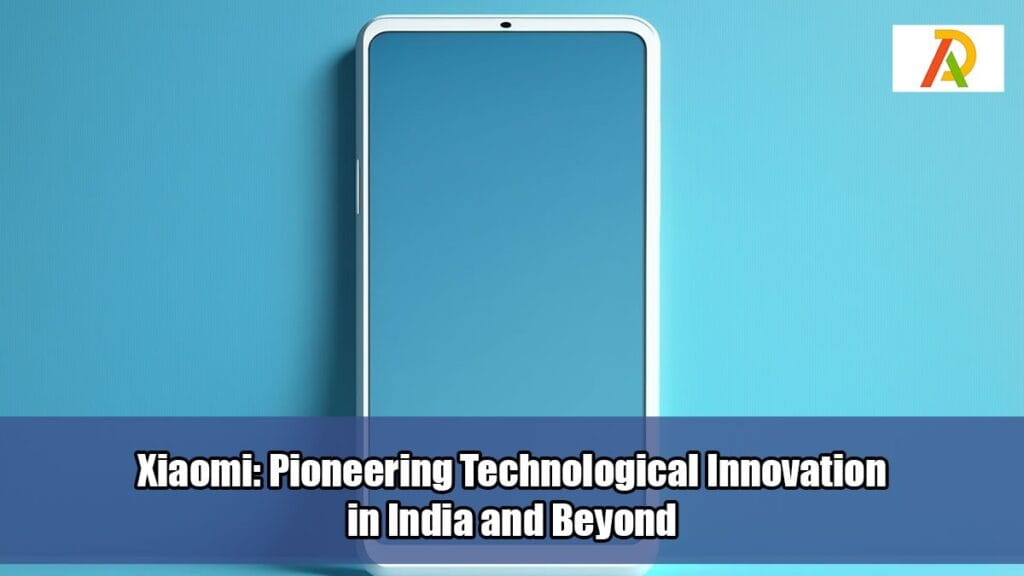 As technology continues to shape the world, few brands have garnered as much attention and admiration as Xiaomi. Originally starting as a software company, Xiaomi has since expanded its repertoire, becoming one of the leading tech giants globally. But what is it about Xiaomi that makes it stand out, especially in markets like India? Let's dive into the world of Xiaomi, explore its innovations, and understand its growing prominence in India.
---
Xiaomi: A Brief Overview
Founded in 2010 by entrepreneur Lei Jun, Xiaomi started its journey by introducing MIUI, an Android-based firmware. The brand, however, rapidly transitioned into producing smartphones, smart devices, and even ventured into areas like finance and home appliances. The company's philosophy is simple: offer high-quality products at honest prices, and this has played a significant role in Xiaomi's international success.
---
Why Xiaomi is a Game-Changer in the Smartphone Industry
Innovative Technology at Affordable Prices: Xiaomi has consistently provided its users with top-tier tech features without the hefty price tag often associated with flagship devices. By keeping their profit margins lower than competitors, they've managed to offer premium specs at mid-range prices.
User-centric Approach: MIUI, Xiaomi's custom Android overlay, often incorporates features suggested by its vast community of users. This has helped the brand develop a loyal following.
Variety of Products: From budget phones to premium flagships, Xiaomi has a diverse range of products catering to various segments of society.
---
Xiaomi India: A Love Affair
Xiaomi's entrance into the Indian market in 2014 can only be described as a perfect storm. Here's a breakdown of how Xiaomi India became a sensation:
Market Gap: Before Xiaomi's entry, the Indian smartphone market was polarized. On one end, there were affordable phones lacking modern features, and on the other, overpriced flagships. Xiaomi filled this gap by offering phones packed with the latest tech without burning a hole in the consumer's pocket.
Online Sales Strategy: Xiaomi India's initial online-only model with flash sales generated buzz and demand. Their strategy of limited stock and online exclusivity made their products more desirable.
Local Manufacturing: Embracing the 'Make in India' initiative, Xiaomi set up local manufacturing units. This not only reduced costs but also garnered goodwill.
After-sales Service: Xiaomi India focused on establishing a robust after-sales service network, which further built trust among Indian consumers.
---
Beyond Smartphones: Xiaomi's Diverse Product Line
It's a mistake to label Xiaomi solely as a smartphone brand. Their range of products is vast:
Smart Home Devices: From smart bulbs to vacuum cleaners, Xiaomi's smart home ecosystem is vast and interconnected.
Wearables: Xiaomi's Mi Band series has been a global hit, offering fitness tracking features at a fraction of the cost of competitors.
Laptops & Tablets: The Mi Notebook and Mi Pad series have received praise for their sleek design and robust performance.
---
Challenges Faced by Xiaomi India
Despite its success, Xiaomi India hasn't been without challenges:
Regulatory Issues: Navigating the complex regulatory landscape in India has been a challenge for Xiaomi, as it has for many other global tech brands.
Competition: With the entrance of other Chinese smartphone brands like Vivo, Oppo, and Realme, the competition in the Indian market is fierce.
Data Privacy Concerns: There have been occasional concerns raised about the data privacy practices of Xiaomi devices, though the company has often addressed these promptly.
---
The Future of Xiaomi: What Lies Ahead?
With an unwavering commitment to innovation and consumer satisfaction, Xiaomi is poised for continued growth. They are heavily investing in R&D, focusing on AI, IoT, and even electric vehicles. As technology continues to evolve, so will Xiaomi, ensuring it remains at the forefront of the tech revolution.
---
Conclusion
Xiaomi, with its unique blend of affordability and innovation, has carved a niche for itself in the global market. In places like India, where value for money is paramount, Xiaomi has not only thrived but has set standards for others to emulate. As the brand continues its journey, it is evident that Xiaomi will remain a significant player in the world of technology for years to come.
About Author