Anna Mani: An Eminent Indian Physicist and Her Remarkable Journey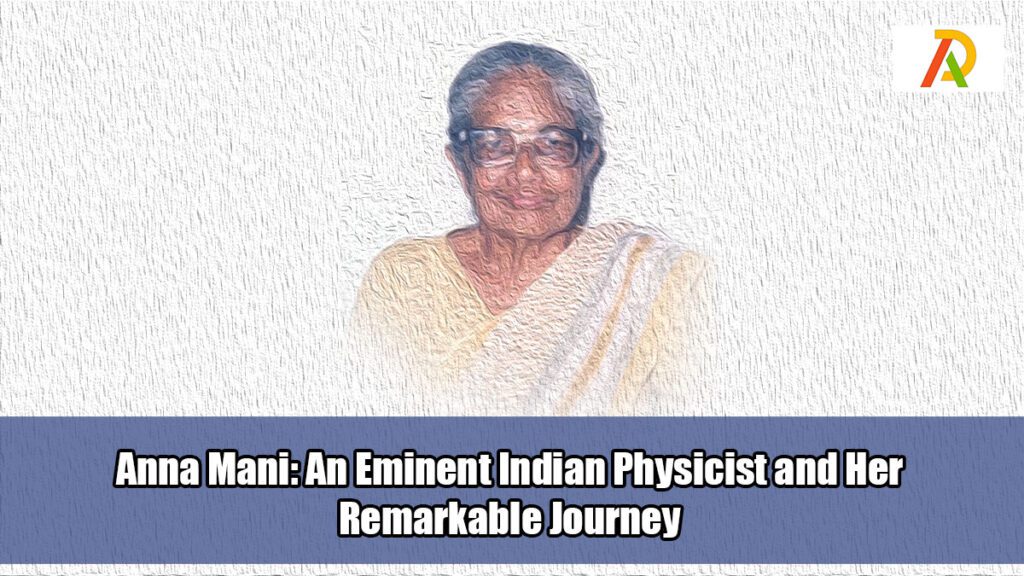 Anna Mani, an Indian physicist and meteorologist, is a name synonymous with scientific excellence in India. A pioneering woman scientist, Mani's contributions to the field of atmospheric sciences and solar radiation have left an indelible mark on Indian science. This article delves into Anna Mani's education, career, family life, and an inspiring quote that reflects her profound wisdom.
Anna Mani's Education: The Making of a Physicist
Born on August 23, 1918, in Travancore (now Kerala), India, Anna Mani showed a keen interest in science from an early age. Her father, a civil engineer by profession, inspired her curiosity in the subject. After finishing her school education, she pursued a Bachelor's degree in Physics from the Presidency College in Madras, where she ranked at the top of her class.
Intrigued by her love for physics, she applied for a scholarship from the government of Baroda for further studies. After securing the scholarship, she traveled to England in 1945 and joined the Cavendish Laboratory at the University of Cambridge. There, she worked under the renowned physicist, Sir C. V. Raman, specializing in the study of the properties of diamonds and rubies.
Career: Anna Mani as an Indian Physicist
After returning to India in 1948, Anna Mani joined the Indian Meteorological Department (IMD). She was appointed as the Deputy Director General of the IMD in 1968, and her focus was on atmospheric science research, specifically solar radiation, ozone, and wind energy.
Mani's instrumental work in developing indigenous weather equipment has had a lasting impact on the field of meteorology in India. Her contributions to the setting up of a network of stations to measure solar radiation across India have been pivotal.
Anna Mani's Quote: A Testament to Her Passion
In a field dominated by men, Anna Mani carved a niche for herself through her dedication and passion for science. A quote that encapsulates her love for science is: "The reward in the pursuit of science is the exciting feeling of having shared in the further step forward."
This quote underlines her unwavering passion for scientific exploration and her belief in the collective advancement of scientific knowledge.
Personal Life: Anna Mani's Family
Anna Mani never married, dedicating her life to her scientific pursuits. She was the seventh of eight siblings in her family, and they supported her academic ambitions and later her career. Despite societal norms of the time, her family encouraged her education and scientific research, laying the foundation for her illustrious career.
Conclusion: Remembering Anna Mani's Legacy
Anna Mani remains a shining example of scientific brilliance in India. Despite the societal norms of her time, her journey from an ambitious student to a revered physicist stands as an inspiring story of determination, passion, and grit. Her extensive contributions to the field of atmospheric sciences have etched her name in the annals of Indian science. In her life and work, she embodied the spirit of her own words, always striving for that 'exciting feeling' of pushing the boundaries of scientific knowledge.
About Author