BBK Electronics – Research Report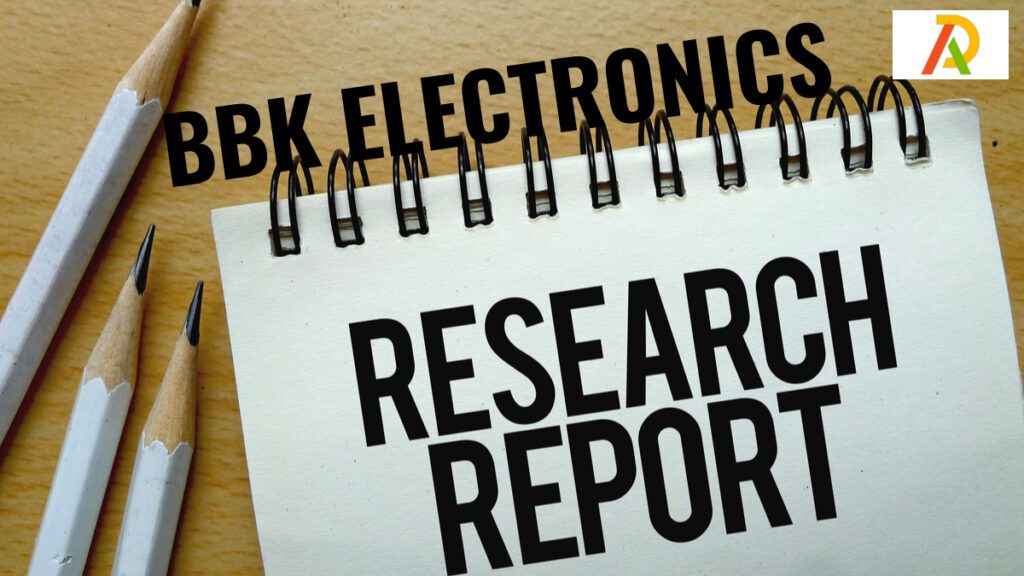 BBK Electronics Corporation is a China-based international corporation. The firm deals in electronics like MP3 players, TV sets, smartphones, and digital cameras. It is one of the biggest smartphone makers in the world.
BBK Electronics is a top brand name in consumer electronics, offering sophisticated products such as home entertainment products, audio-video accessories, and household electronic appliances.
The corporation is quite famous in Belarus, Russia, and other nations. The company penetrated the Russian marketplace way back in 2000. It set up its first office in Moscow in 2003. Ultimately, BBK has positioned itself as one of the stalwarts in Russia's audio-video accessories and household electronics appliances market. One example will just corroborate its popularity in Russia. One in every three households in Russia has one piece of equipment manufactured by BBK as a minimum.
Why are BBK Electronics Products so popular?
BBK products have garnered significant popularity due to the following reasons:
The company aims to fuse affordability, superb quality, and innovativeness. The company believes in the rationale that the customers should get optimum quality at an affordable price. This is irrespective of whether there are sophisticated or fundamental products.
All their products are trendy and easily catch prospective customers' attention. The company is motivated by contemporary designs. The company collaborates with other electronics giants so that its products become trendy.
All the BBK products are simple-to-use. Basic and automatic controls are available with every product. To better the user experience, ergonomic remote controls are there to function in the best possible way.
All the products from BBK are dependable and come with user warranties.
Unlike certain worldwide competitors, BBK manufactures its products with thorough knowledge about customer behavior and income tiers. As a consequence, it concentrates on making products that are high-quality goods and affordably priced.
The company offers after-sales support that fulfills worldwide benchmarks. There are around three hundred certified service centers in Russia alone.
Which are the collaborators of BBK Electronics?
The collaborators of BBK Electronics in making electronics appliances are:
MediaTek
RealTek
Sigma
Ali Corporation
M-Star
Besides, the company applies software from leading tech behemoths like Google (Android).
What is the Romanized name for BBK Electronics Corporation?
The Romanized name for BBK Electronics Corporation is Guangdong Bubugao Electronics Industry Co., Ltd.
What type of company is BBK Electronics?
BBK Electronics is a privately held company.
To which industry does BBK Electronics belong?
BBK Electronics belongs to the consumer electronics industry.
When was BBK Electronics Corporation established?
BBK was set up on September 18th, 1995, 26 years back.
Who is the founder of BBK Electronics?
The originator of the electronics company is Duan Yongping.
Which area does BBK Electronics Corporation serve?
BBK has a global client base.
What are the products offered by BBK Electronics?
BBK Electronics has the following products to offer its customers:
Powerbanks
Smartphones
Hi-fi
Smart TVs
Audiovisual equipment
Home theatre
What are the brands marketed by BBK?
The brands promoted by BBK Electronics include the following:
Vivo
Oppo
OnePlus
RealMe
iQOO
Timeline
1995
On September 18th, 1995, Guangdong BBK Electronics Corporation was set up in Dongguan, in Guangdong Province of China.
2017
In the first Quarter of 2017, BBK Electronics distributed 56.7 million cellphones, outperforming both Apple and Huawei to earn the position of the 2nd largest cellphone maker in the world, only after Samsung.
2019
In March 2019, BBK Electronics declared that iQOO has become its newest affiliate and is an operational sub-variety.
Operations
BBK Electronics Corporation sells smartphones under brands like Vivo, Oppo, Realme, OnePlus, and iQOO (an erstwhile sub-variety of Vivo). Besides, the firm promotes headphones, Blu-ray players, smartwatches, and loud headphone speakers under Oppo Digital.
The central office and manufacturing base of BBK is situated in Chang'an, Dongguan. BBK Electronics is the largest taxpayer in the region.
Accolades and Recognitions won by BBK Electronics
The company has achieved the following accolades:
1) "Gold Disk" Countrywide Award
The company has won this award four times for the most affordably priced DVD player.
2) Pan-Russian Contest Narodnaya marka
The company first won this in the DVD player category in 2007. It was the first occasion in the chronicles of the contest that a Chinese product was nominated as the top brand in Russia. The contest was first held in 1998. After that, the award was achieved by BBK on various occasions.
3) EFFIE/Multinational contest brand of the year
BBK received the silver "Consumer Electronics" award in 2006. In 2008, it received the bronze award for its promotional tactics in the category of MP4 flash players.
4) Countrywide recognition of "Product of the Year."
The consumer electronics company received the product of the year award in 2012 in the category of portable DVD players.
Disclaimer: This is a case study on BBK Electronics, and it has purely emphasized the growing interest in business and corporate–linked affairs. This is not with the intention of investment awareness or investment inspiration. Our case study authors and bloggers have been relentlessly working on growing knowledge. The particular goal of enriching knowledge will certainly be advantageous for millions of readers. Knowledge enhancement is one of the best intellectual assets that we might have in our life. Nobody can gainsay that knowledge is power. However, you can collect valuable investment tips from investment professionals. Proper guidance from investment experts will help you fend off market risks linked with investment. Therefore, you must discuss everything in detail with an investment consultant. This will help you avoid debt traps and other types of investment-related hazards. Any hasty decision might land you in trouble. An unplanned investment choice might be dear for your finances. Stay prudent concerning your finances to help you attain balance eventually. Reading one or two case studies will not fulfill your needs.
About Author