The Success Story of Duan Yongping: The Builder of the BBK Electronics Empire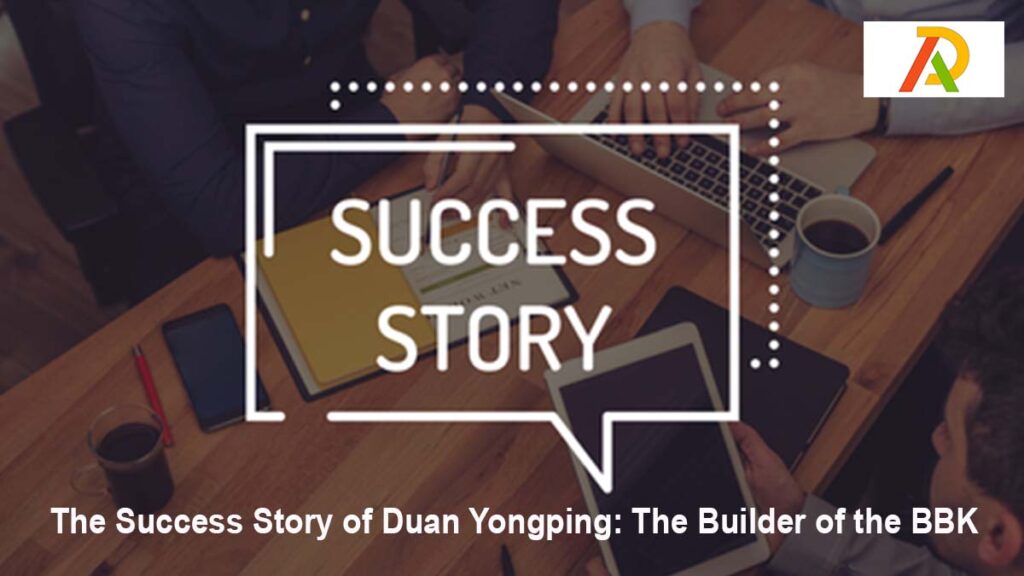 Duan Yongping was born in 1961. He is a China-based electrical engineer and wealthy industrialist. Yongping is the originator of the BBK Electronics Group (the present Chairman) and Subor Electronics Industry Corporation (the erstwhile CEO). The net worth of Duan has been valued at USD 1.5 Billion, as stated by the Hurun China Rich List 2018.
When and where was Duan born?
Yongping was born on January 4, 1961, in Nanchang, Jiangxi province, China. He is presently 61 years old.
What is the alma mater of Duan Yongping?
Duan Yongping studied at both Renmin University and Zhejiang University.
Which organization made Duan world famous?
It is BBK Electronics that made Yongping renowned all over the world.
What are the brands that made Duan a household name?
The brands playing a pivotal role behind Duan's phenomenal success are Vivo, Oppo, IQOO, OnePlus, and Realme.
Formative years and academics
Duan was born on March 10, 1961, in Nanchang, Jiangxi province, China. In 1978, Yongping got admission to Zhejiang University, with radio electronics engineering as his major.
In 1977, China introduced a college entrance exam scheme, just one year ahead of Yongping's application for the same.
On that occasion, approximately 10 million candidates went for the scheme, and 5.7 million among them essentially qualified. Because of the restricted number of seats, only 272,900 pupils could truly attend classes. Luckily, Duan was one of them who was competent enough to succeed.
Once he completed his bachelor's degree, Duan got the appointment of a tutor at the Beijing Radio Tube Factory adult education hub (currently BOE Technology). He spent a short stint with the state-run firm. The firm under discussion, Beijing Electron Tube Factory, would become BOE, a renowned display maker.
When Duan quit, the demand for electronic tubes was slumping fast. Semiconductors with ICs (integrated circuits) were substituting these tubes, which are still in application nowadays in various electronic equipment.
Subsequently, he entered Renmin University to study econometrics as his major.
Though Duan was an engineer by schooling, the modifications in the sector pushed Yongping to study further economics and the commercial facets of matters.
Besides, Duan was a student of CEIBS (China Europe International Business School) for its Executive MBA program for two years.
Professional life
In 1989, Duan started working for a firm in Zhongshan. Subsequently, he turned into the CEO of the firm. Yongping shaped a commercial empire within just six years with the label Subor (in Chinese, Xiao Ba Wang). Duan quit Subor in 1995 and set up BBK Electronics.
Yongping was one of the originators and erstwhile Chief Executive Officer (his term of office was from 1989-1995) of Subor Electronics Industry Corporation. During the initial phases, the firm just recruited twenty staff, including Duan. The organization just had RMB 3,000 as funds. However, it borrowed RMB two million as credit. Nonetheless, following Yongping's great effort, it soon became the best manufacturer of the "learning computer." Furthermore, it made video-game installations, which generated a gain of over 200 million RMB from 1994 to 1995.
Origination of BBK Electronics
On August 28, 1995, Yongping stepped down from Subor as CEO and set up BBK Electronics Industrial Group in Dongguan, a city in Guangdong Province of China. Its key items were DVD players. BBK is a recognized brand in telephone, cellular phones, and personal hi-fi equipment.
From 2002-2004, Duan ranked as the 2nd biggest private stakeholder (with over ten percent at the zenith) of NetEase, following William Ding Lei.
What is the Subor Study Machine invented by Duan Yongping all about?
The first notable success for Duan Yongping arrived in 1988 once he became a part of the firm Subor.
During that period, Duan observed that the Famicom amusement scheme of Nintendo was rapidly admired in both the United States and Japan. However, it hadn't attained the Chinese marketplaces fairly thus far.
To make the most of this, Duan pressed for the launch of the Subor Study Machine.
This gadget was a fusion PC/console and marketed in the form of an educational appliance. However, it was operationally a Famicom replica equipped to play Nintendo games.
The Subor Study Machine was greatly admired during that period and gave Yongping a decent gain. However, Subor repelled his other concepts and appeals.
Realizing that there was no possibility that he could proceed with that organization, Duan Yongping quit Subor Electronics to set up BBK.
Over the past few years, Subor Electronics itself has clambered, hassled by a fifteen-year prohibition on gaming consoles inside China.
The commencement of BBK Electronics
The firm named BBK Electronics began its operations in 1995, and Yongping was one of the principal founding members of the firm. It is a multifaceted organization with various key elements to it.
This organization is different from others because Duan Yongping is a partial proprietor of every segment, and there is a readiness in each segment to assist the other whenever necessary.
This is quite atypical for a tech firm. Many of its facets unswervingly contend with each other. After one or two years of origination, the firm separated into Education, Communication, and Audiovisual electronics units.
Though the audiovisual unit had to endure hardships in 2003, the unit was mostly restructured as the firm OPPO.
Since then, OPPO has established fresh labels and subsidiaries like Realme and OnePlus.
Furthermore, the communications unit ultimately relabelled, creating the IQOO and VIVO trade names.
Currently, BBK Electronics ranks among the top smartphone manufacturers in the world, outmatching both Apple and Huawei in terms of overall units distributed.
Other performances and philanthropy
Accompanied by William Ding Lei, Yongping contributed US$ forty million in September 2006 to Zhejiang University. It is the heftiest bequest over the past few years in the People's Republic of China for pedagogy.
In 2007, Yongping expended US$ 620,100 for having lunch with Warren Buffett (also known as Power Lunch with Warren Buffett). The funds were contributed to the Glide Foundation. Because of his accomplishment in the securities market and humanitarian deeds, Duan is often dubbed the "Chinese Buffett." Similar to several billionaires, Duan Yongping donates heartily to different benevolent institutions. He and his wife Liu Xin, whom he married in 1998, jointly operate the Enlight Foundation, a United States-oriented nonprofit organization that primarily aids academic communities. He is an icon for the Chinese venture capitalists for his advisory and motivational capabilities.
How does the business world see Duan Yongping?
Duan Yongping is frequently dubbed as the outstanding calm go-getter of China. Though his name is not so familiar in the Western world, he is a father figure in China's tech and cellphone market.
Though Duan Yongping played a pivotal role in the early development of BBK Electronics, he didn't stay in the firm's lead for an extensive term.
BBK Electronics was already a jointly-held commercial enterprise, quite uncommon for Chinese organizations at that period. Therefore, relinquishing it to others was fairly easy.
What next after BBK?
Once he visited the United States, Duan finally chanced upon a book by Warren Buffett, which tells us about the models of value investment.
Contrasting Warren Buffett, Yongping started concentrating the bulk of his consideration on the Internet and tech firms. Duan was in a reasonable status to assess owing to his earlier experience as an expert.
In 2001, he made a bulk investment in NetEase once a stock bubble exploded in the US and plummeted its share prices.
However, NetEase was going great in China at that period and was still performing well.
Just inside 24 months, the stock bounced back, offering Duan a yield of manifold times his original outlay.
With this fresh means readily available, Yongping finally invested in Amerco (UHAL), a trucking leasing firm that is the proprietor of the U-HAUL label.
By 2003, the firm was moving into liquidation safeguard following a futile development proposition. However, Yongping observed that the firm's asset value significantly surpassed its stock value.
Around 2006, the firm's stock price had risen from USD 3.50 per share to more than USD 100.
This surge was not as big as NetEase witnessed. However, with one million shares held, Duan Yongping was a key recipient of the in-house enhancements of UHAL.
Currently, Asia Markets values the net worth of Duan Yongping to be approximately US $2 billion.
What is the secret to the phenomenal success of Duan Yongping?
Yongping believes in a hands-off approach in firms where he is a stakeholder. Nonetheless, there is an extensive past where he utilized organization bonuses to motivate and stimulate workers to achieve. This approach has typically functioned effectively for him.
Notably, he was against the application of options for unregistered firms. He referred to them as bearing negligible logical importance.
Rather, Duan frequently advised aiding workers by offering equity in the organization via stock possession.
On certain occasions, Duan has even utilized interest-less loans to be paid off via stock proprietorship dividends to aid workers in purchasing shares in their organizations.
About Author