Best Social Media Tools Selected by Top Marketers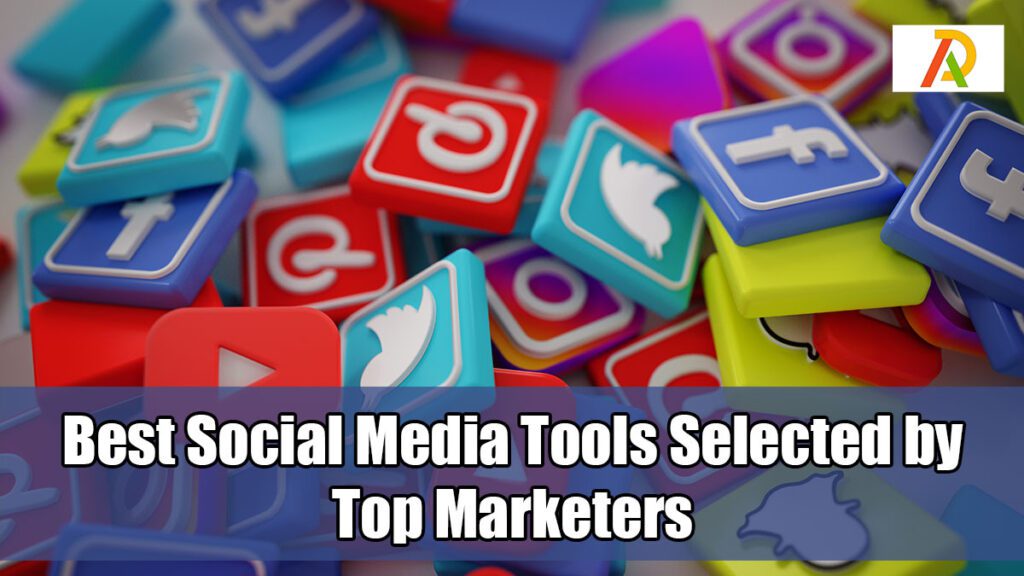 Social media is a necessary evil for businesses these days. It's a great way to connect with customers and build loyalty, but it can also be a huge time suck. That's why having the best social media tools in your toolkit is important to make the most of your time (and your budget). In this blog post, we will explore some of the best social media tools as selected by top marketers. From scheduling posts to analyzing your audience and more, read on to find out which tools you need to use for your business.
Hootsuite
Hootsuite is a social media management platform that enables users to track all their social media channels in one place. It provides users powerful tools for managing their social media accounts, including scheduling posts, monitoring activity, and analyzing social media analytics.
With Hootsuite, users can save time by managing all their social media accounts in one place. The platform provides users with powerful tools for scheduling posts, monitoring activity, and analyzing social media analytics. This makes it easy for users to keep track of their social media campaigns and measure their success.
CoSchedule
CoSchedule is a social media tool that helps you plan, publish, optimize, and measure your content. With CoSchedule, you can manage all your social media in one place and ensure that your content is always published on time.
In addition to helping you with your content calendar, CoSchedule also provides powerful analytics so that you can see how your content is performing. With this data, you can make adjustments to improve your results.
Sprout Social
Sprout Social is a social media management tool that helps businesses grow their social media presence. It provides features like social media monitoring, publishing, engagement, and reporting. Sprout also offers tools to help businesses with tasks like scheduling posts, analyzing social media analytics, and more.
BuzzSumo
There's no denying that social media is one of the most powerful tools in a marketer's toolkit. But with so many different platforms and strategies to choose from, it can be tough to know where to start.
That's why we've asked some of the top marketers in the industry to weigh in on their favorite social media tools. These tools will help you make the most of your social media marketing efforts, from managing multiple accounts to analyzing your audience.
BuzzSumo is one of our favorite social media management tools. Its ability to track competitor activity, find influencers, and generate content ideas is a valuable asset for any social media marketer.
Google Analytics
Google Analytics is one of top marketers' most popular social media tools. It provides detailed insights into website traffic and helps users track conversions and ROI. Google Analytics is a powerful tool that can help you improve your marketing strategies and grow your business.
Other Social Media Tools
There are many other social media tools available to marketers, but these are the ones that top marketers have selected as the best.
These are just a few of the many social media tools available to marketers. The best way to find the right tool is to experiment with different ones and see which ones work best for your needs.
Conclusion
There are a lot of great social media tools out there that can help you with your marketing efforts. However, deciding which are the best for your needs can be tough. Thankfully, we've compiled a list of the best social media tools selected by top marketers, so you can make an informed decision about which ones to use. We hope you find this list helpful and that it gives you a good starting point for choosing the right social media tools for your business.
About Author