How to be a Flipkart Seller and Control Your Business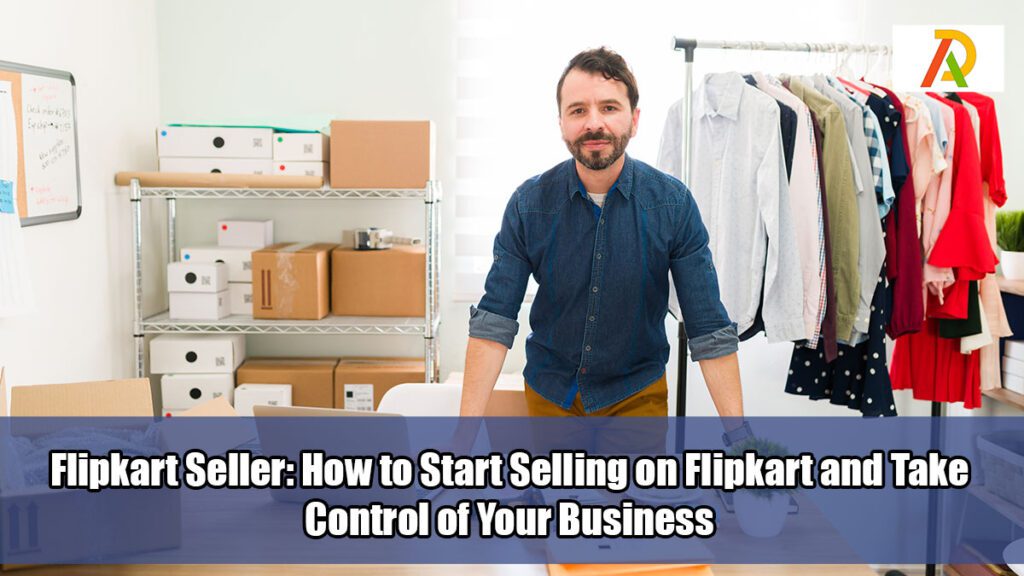 If you're an entrepreneur in India, the opportunity to take your business online has never been more promising. One of the biggest platforms that allow you to do this is Flipkart. A household name in the country, Flipkart's seller program offers an easy and efficient way to sell your products to millions of customers. This article aims to guide you on how to become a Flipkart seller and navigate the world of e-commerce effectively.
The Basics of Flipkart Seller Program
The Flipkart Seller Program provides a platform for businesses of all sizes to sell their products online directly to customers. By joining the program, you can leverage Flipkart's extensive customer base, robust technology, and efficient delivery system to grow your business. Here are some of the basics you need to know about the program:
1. Registration: The first step to joining the Flipkart Seller Program is registering as a seller. You'll need to provide your business details, GSTIN (Goods and Services Tax Identification Number), PAN (Permanent Account Number), and bank account details.
2. Listing Products: Once registered, you can list your products on Flipkart. You must provide detailed information about each product, including product name, category, price, quantity, and images. These listings will be visible to millions of Flipkart customers.
3. Receiving Orders: When a customer orders one of your products, you'll receive a notification on your seller dashboard. You must confirm, package, and ship the order within the stipulated time.
4. Shipping Products: You can either ship the products yourself or opt for Flipkart's fulfillment service, where Flipkart takes care of storage, packaging, and delivery.
5. Payments: After the successful delivery of an order, Flipkart credits the payment to your bank account after deducting its seller fees. The payment cycle usually operates on a 7-15 day basis.
6. Seller Support: Flipkart provides robust seller support, including a seller support helpline, seller training, and a comprehensive knowledge repository to help you manage your business on the platform.
7. Analytics and Reports: You'll have access to detailed reports and analytics on your sales, returns, ratings, and other performance metrics, which can guide your strategies and decision-making.
8. Seller Protection: Flipkart also provides a Seller Protection Program that safeguards sellers against fraudulent returns and helps resolve seller disputes.
By joining the Flipkart Seller Program, you can reach a vast online customer base, which could significantly boost your sales. The program offers an excellent opportunity to grow your business online with relatively low initial investment and the flexibility to sell from anywhere at any time.
Setting Up Your Flipkart Seller Account
Setting up your Flipkart seller account is a straightforward process. Here is a step-by-step guide to help you get started:
Step 1: Registration
1. Visit the Flipkart Seller homepage at https://seller.flipkart.com/
2. Click on the "Start Selling" button.
3. Enter your mobile number, and a one-time password (OTP) will be sent to that number for verification.
4. Once verified, you'll be prompted to enter your name and email address.
5. Create a password for your account.
6. Click on "Continue" to move to the next step.
Step 2: Enter Business Details
1. In this section, you'll need to provide details about your business, including:
Step 3: Bank Details
1. Enter your bank account details. This is the account where Flipkart will deposit your earnings from your sales.
Step 4: Store Details
1. In this step, you'll set up your store by providing the following information:
After you've filled out all of this information, you will need to click "Finish" to submit your application. Once Flipkart has reviewed and approved your account, you can start listing your products and begin your selling journey.
Remember to read Flipkart's terms and conditions and understand the fees associated with selling on the platform before you start. Selling on Flipkart involves a commitment to maintaining quality and customer service, so be sure you're ready to meet those expectations.
As of my last update in September 2021, this is the process to register as a seller on Flipkart. However, the process may have changed or been updated after this period. It is always best to check the latest on the official website.
Listing Your Products
Listing your products on Flipkart is an essential step in your selling journey. It involves providing detailed information about your products, including product name, category, price, quantity, and high-quality images. Here's a step-by-step guide on how to list your products:
1. Log into Your Seller Account: Once registered as a seller on Flipkart, log into your seller account to access your dashboard.
2. Go to 'Manage Listings': From your Seller Dashboard, navigate to the 'Manage Listings' or 'Add New Listings' section.
3. Choose the Right Category: Choose the category that best fits your product. Flipkart has a wide array of categories and subcategories. Selecting the appropriate category will ensure your product reaches the right customers.
4. Enter Product Details: Provide all the necessary details about your product, including the product name, brand, model, color, and any other attributes that apply.
5. Set Your Price: Determine the selling price for your product. Remember that Flipkart will deduct a small fee from this price, so set your price accordingly.
6. Upload Quality Images: Images are crucial in online selling. Upload high-quality images that showcase your product. You can usually upload multiple images, so consider showing your product from different angles and use scenarios.
7. Add Detailed Descriptions: Write a detailed and accurate description of your product. This should include all key features, specifications, and benefits. Be sure to include any important information about shipping, returns, or warranties.
8. Stock and SKU Details: Provide information about the quantity of the product you have in stock. If you use SKUs (Stock Keeping Units) for inventory management, enter these details as well.
9. Save and List Your Product: After entering all the information, save your listing. Flipkart will review it before it goes live.
Remember, the more accurately and attractively you list your products, the higher the chances of attracting customers. Keep your listings updated and ensure all information is accurate to maintain customer trust and avoid potential issues or returns.
Understanding Flipkart's Seller Dashboard
Flipkart's Seller Dashboard is a powerful tool for managing your business on the platform. This user-friendly interface provides a wealth of information that helps you understand your business's performance, monitor orders, manage returns, and more. Here's a closer look at some of the key features of the dashboard:
1. Orders & Returns: This section allows you to track and manage your orders and returns. You can view detailed information about each order, including the order status, customer information, and product details. If a customer returns a product, this is also where you'll manage that process.
2. Listings & Catalog: Here, you can add new products to your catalog, manage existing listings, and update product details as needed. It is crucial to keep your listings up-to-date with accurate descriptions and high-quality images to attract more customers.
3. Payments & Settlements: This section provides information about your payments. You can view your payment cycles, invoices, and other financial transactions.
4. Performance Metrics: Here, you'll find key performance metrics like sales numbers, return rates, cancellation rates, and seller ratings. These metrics can provide valuable insights into your business's performance and guide your future strategies.
5. Promotions & Advertising: You'll find options to run advertising campaigns or participate in Flipkart's promotional events. By utilizing these features, you can increase the visibility of your products and potentially boost sales.
6. Fulfilment & Shipping: This section provides information about your shipping and fulfillment processes. You can view the status of shipped orders, manage your shipping settings, and use Flipkart's fulfillment services.
7. Seller Support: If you face any issues, contact Flipkart's Seller Support. They can assist with operational, technical, or strategic challenges you might face.
Understanding the Seller Dashboard is fundamental to managing your Flipkart business effectively. Regularly reviewing this dashboard can help you stay on top of your orders, monitor your performance, and make informed decisions that can contribute to your business's success on Flipkart.
Leveraging Flipkart's Seller Support
Flipkart's Seller Support is a significant resource designed to help sellers thrive on the platform. Here's how you can leverage this support to optimize your selling experience:
1. Seller Hub: The Flipkart Seller Hub is your central resource for managing all aspects of your business. From listing your products to managing orders and returns, the Seller Hub has you covered.
2. Seller Learning Center: The Seller Learning Center offers resources, guides, tutorials, and videos to help you navigate the platform and enhance your online selling skills. Use these resources to understand the platform better and improve your business strategies.
3. Seller Support Helpline and Email: If you encounter any issues or have questions, you can reach out to Flipkart's seller support through their helpline or email support. They can assist with any operational, technical, or strategic issues you may face.
4. Performance Metrics and Analytics: The Seller Dashboard offers detailed metrics and analytics about your sales, returns, ratings, and other important aspects of your business. These insights can help you understand your performance better and make data-driven decisions.
5. Flipkart Seller App: The Flipkart Seller mobile app lets you manage your business on the go. From updating inventory to tracking order fulfillment, the app puts all the critical functions of your business right at your fingertips.
6. Flipkart Smart Fulfilment Services: Services like Flipkart Fulfilment and Smart Fulfilment can help streamline your order fulfillment process, allowing you to focus more on your business's core aspects.
7. Training and Development Programs: Flipkart offers various training and development programs that help sellers understand market trends, customer preferences, and effective selling strategies. Participating in these programs can help you gain a competitive edge.
By utilizing these resources and services, you can effectively leverage Flipkart's Seller Support to enhance your selling experience, resolve issues promptly, and improve your business's overall performance on the platform.
Maximizing Your Sales
Maximizing sales during Flipkart's special sales events requires strategic planning and execution. These large-scale events, like the Big Billion Days Sale or the Big Shopping Days Sale, see an exponential increase in customer traffic, providing an excellent opportunity to boost your sales. Here are some tips to help you make the most of these events:
1. Adequate Stock Preparation: Before the event, ensure you have enough stock of your most popular products. During these sales events, products can sell out quickly, and running out of stock might mean losing out on potential sales.
2. Competitive Pricing: Customers flock to sales events for great deals. Analyze your competition and set competitive prices for your products. Offering attractive discounts can help your products stand out and attract more customers.
3. Optimized Product Listings: Ensure your product listings are optimized with high-quality images and detailed, accurate descriptions. A well-presented product can be the difference between a customer choosing your product over a competitor's.
4. Utilize Sponsored Ads: Consider using Flipkart's sponsored ads to increase the visibility of your products. These ads can help your products appear at the top of search results, thus increasing their visibility.
5. Leverage Deals of the Day: Participating in Flipkart's "Deals of the Day" can give your products a high visibility boost. It's a popular section where customers look for daily deals.
6. Excellent Customer Service: Quick response to customer inquiries and resolving any issues is key. A satisfied customer is more likely to purchase, leave positive feedback, and become a repeat customer.
7. Review Performance Metrics: Utilize Flipkart's seller dashboard to monitor and analyze your sales performance. This can provide insights into customer preferences and help you understand what strategies work best for your business.
Remember, preparation is key to maximizing sales during special sales events. Planning and adopting these strategies can improve your chances of having a successful sales event on Flipkart.
Participation in Flipkart's Sales Events
Participating in Flipkart's sales events is an excellent way to increase your products' visibility and potentially boost your sales. Throughout the year, Flipkart hosts numerous large-scale sales events, like the "Big Billion Days Sale" or the "Big Shopping Days Sale." These events attract a significant number of customers looking for great deals.
Here's how you can participate in these sales events:
1. Stay Informed: Ensure you know the upcoming sales events. Flipkart usually communicates these dates well in advance to its sellers via email or notifications in the seller dashboard.
2. Prepare Your Inventory: Once you know the sale dates, ensure you have sufficient stock of your products. Increased demand during these events can deplete your inventory quickly.
3. Offer Competitive Pricing: Customers flock to Flipkart's sales events for deals. If possible, offer special prices or discounts on your products to attract more customers.
4. Optimize Your Listings: Make sure your product listings are up-to-date with accurate descriptions and high-quality images. This can help your products stand out in the crowd.
5. Fast Shipping and Reliable Service: Ensure you can quickly process and ship orders to maintain high customer satisfaction. This includes handling any customer queries promptly and professionally.
6. Advertise Your Participation: Use your social media channels, website, or email newsletters to let your customers know you're participating in the upcoming Flipkart sale. This can help drive more traffic to your listings.
Remember, while sales events can significantly boost your sales and visibility, they also come with increased competition. Make sure you plan well to take full advantage of these events.
Conclusion
By leveraging Flipkart's vast customer base, advanced technology, and logistical prowess, sellers can significantly expand their market reach and boost their sales. Whether you're a small business owner looking to break into the online marketplace or a larger retailer aiming to extend your reach, Flipkart provides a platform to help you achieve your goals.
Strategic planning and effective use of the Seller Dashboard are key to navigating the e-commerce landscape successfully with Flipkart. Your product listings should be attractive and engaging, and active participation in sales events can further boost your visibility and sales.
Moreover, Flipkart's extensive seller support services can help you tackle any challenges. With resources like the Seller Learning Center and dedicated seller support, Flipkart ensures that you have the necessary tools and knowledge to succeed.
Being a part of the Flipkart seller program also provides invaluable insights into the dynamics of the e-commerce industry. By understanding customer behavior, market trends, and effective online sales strategies, you can continually refine your business approach to better meet customer needs and stay competitive in the ever-evolving digital marketplace.
Selling on Flipkart offers the potential for increased sales and equips you with the experience and knowledge to thrive in the e-commerce landscape. Embrace the journey of becoming a Flipkart seller and take a decisive step towards shaping the future of your business in the digital age.
About Author