How to build wealth from the 2023 recession?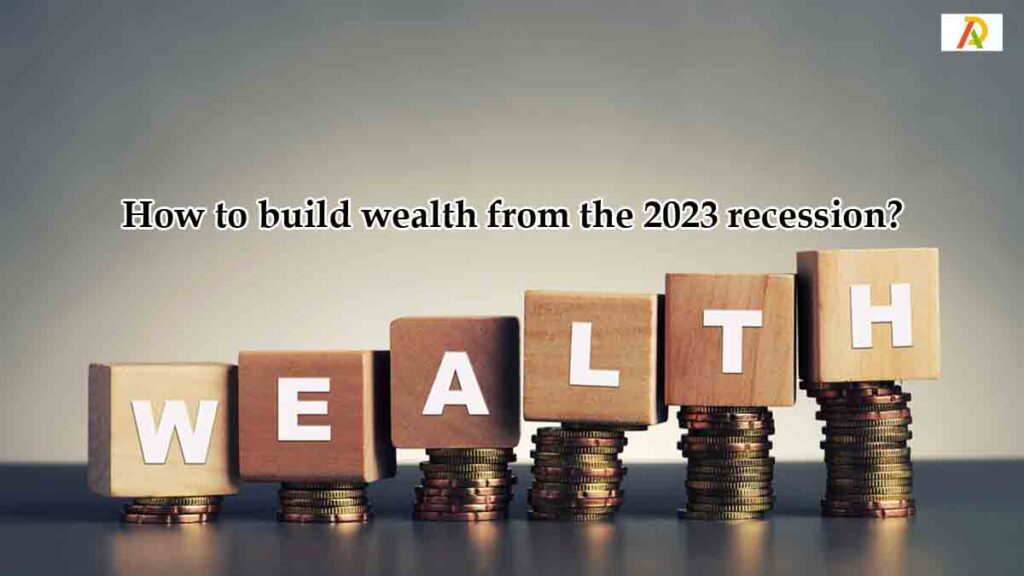 Whether we are already in a recession or approaching one is debatable. 97% of businesses are cutting costs by around 10%, and more than 90% of CEOs and corporations have begun preparing their strategies to build wealth even during a recession, as most markets are down by a minimum of 10%.
Knowing what you are doing and analyzing the markets correctly is your opportunity to build wealth. Most people use this moment to hold what they currently have and modify their investment strategy for more secure options. But you should do precisely the opposite if you want to make money.
There will always be lucrative opportunities to seize in any recession, regardless of the market or approach you employ, from the housing market, cryptocurrencies, stocks, companies, etc.
And your ability to become wealthy in the coming years may depend on how you manage your money.
3 ways to make money during the recession in 2023.
Creating wealth from the stock market
Most funds are trading between 10% and 30% below their all-time high, making now the best opportunity to profit from the stock market.
According to historical data from previous recessions, most money index funds grew and exceeded the ATH in the months that followed their downturn.
The best time to start investing in index funds is thus right now if you want your money to grow in a low-risk manner and earn at least 20% of it.
It is NOT possible to give a guarantee whether a company will do great or not. But you should choose companies with solid fundamentals, and such companies are always supposed to bounce back after the recession.
Take for instances, Microsoft, which is currently down 22%; JP Morgan Chase, down 15.6%; Amazon, down 45%; and Disney, down 33.8%. So you can choose any of these fundamentally strong companies to ensure the chances of your wealth creation.
Additionally, the businesses I mentioned pay dividends, providing a fantastic opportunity to build wealth while you wait for their investment to mature.
You should ideally create two portfolios:
one with index funds to benefit 10%–20% after corrections,
and the other with individual stocks of companies you believe will grow in coming years to profit 20%–30% return and dividends while you wait.
So the current stock market can help you earn money in this way.
Making money from real estate
Given the growing interest rates on mortgage loans, it is the worst time to buy a home if you can't avoid being eaten by the banks. House prices are also falling due to these rates, but this trend will only last for a while since individuals will take advantage of the chances.
Based on historical statistics, this will likely be the ideal moment to buy a home permanently, not just for the following five years.
The wisest course of action is to buy a house if you have the means to do so. If you have a good credit, you can refinance the interest later for a cheaper rate.
Be prepared to take advantage of current real estate pricing because you can only locate a good deal once interest rates return to normal.
Generating wealth from the crypto market
The two most potent cryptocurrencies are currently down more than 60% from last year's highs.
Focusing on those two currencies will allow you to make a 30%–60% profit on your investment without having to wait for them to return to their previous all-time high; also, they are currently at a price that makes it an excellent time to invest.
I advise against trying other cryptocurrencies in that market because the cryptocurrency industry is currently through a crisis, and you risk losing everything if you try to be overly greedy.
Recessions create many millionaires. Individuals who are fearless of negative numbers during this challenging time end up generating serious wealth. You should also follow any of the above strategies at your convenience to build wealth.
About Author