Understanding the Factors that Influence a Business Analyst's Salary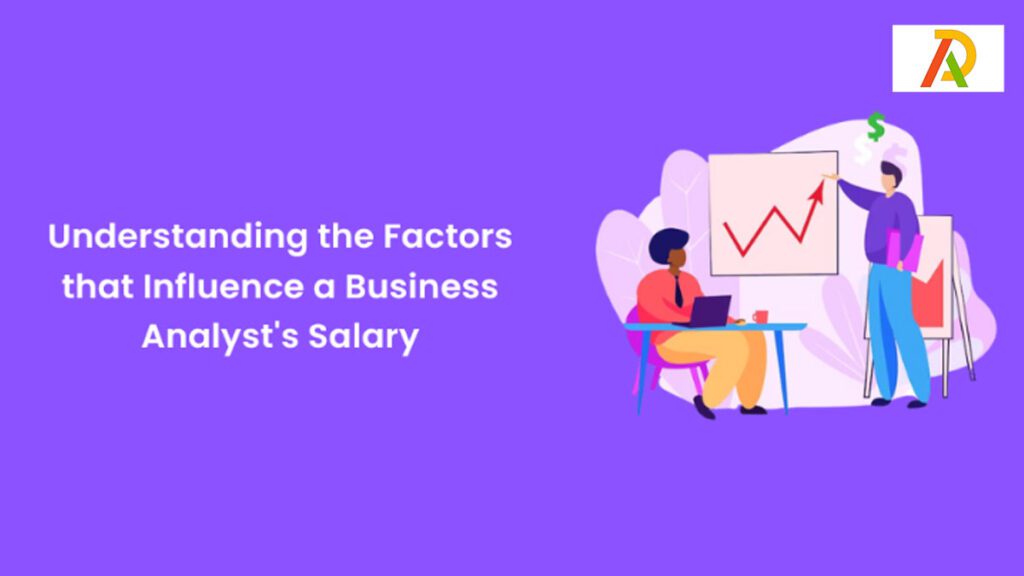 Business analysts (BAs) are becoming increasingly important as companies adopt data-driven decision-making and technological solutions. BAs are essential assets to organizations in various sectors because they play a key role in bridging the gap between business objectives and technological solutions. Understanding the aspects that affect a Business Analyst Salary is crucial for workers wishing to progress in this industry or aspiring to become Business Analysts. We will discuss these elements in this blog and how getting a Business Analyst Certification may affect job opportunities.
Table of Contents
What is a Business Analyst?
Factors Influencing a Business Analyst's Salary
The Role of Business Analyst Certification in Salary Growth
Conclusion
What is a Business Analyst?
Before we get into the aspects that determine a Business Analyst's income, let's clarify what a Business Analyst performs in a nutshell. A Business Analyst is a specialist who analyzes an organization's business needs and requirements, finds solutions, and communicates them to stakeholders. BAs enhance communication between business users and technical teams, ensuring that software and systems are in line with the company's aims and objectives.
Factors Influencing a Business Analyst's Salary
Here are factors Affecting the Salary of a Business Analyst:
Level of Experience: One of the most important elements influencing a Business Analyst's income is experience. BAs with many years of experience are likely to earn more than entry-level professionals. BAs' value to organizations grows as they acquire experience and build knowledge in certain disciplines, leading to better earning potential.
Educational Background: The educational background of a Business Analyst might also influence their income. Advanced degrees, such as a master's degree in business administration or information technology, may qualify for higher-paying positions. Furthermore, specialized qualifications and training in business analysis might improve pay possibilities.
Industry and Sector: Salaries for Business Analysts might vary greatly depending on the business and area in which they operate. BAs in areas where their talents are in great demand, such as technology, finance, and healthcare, may earn more than those in less profitable fields.
Location: Geographic location is important in deciding a Business Analyst's income. Cities with a higher cost of living and a greater demand for competent professionals often pay more to recruit and retain top personnel. On the other hand, salary levels may be lower in areas with a reduced cost of living.
Skills and Expertise: A Business Analyst's unique skills and expertise can greatly influence their earning potential. BAs with speciality experience in areas like as data analytics, project management, process automation, or unique industry knowledge may earn greater wages.
Certifications and Training: Earning a Business Analyst Certification, such as those provided by professional organizations such as the International Institute of Business Analysis (IIBA), can improve a BA's earning prospects. Certifications authenticate a BA's abilities and expertise, making them more appealing to employers and maybe leading to pay raises or promotions.
The Role of Business Analyst Certification in Salary Growth
Getting a Job as a Business Analyst In terms of income advancement, certification might be a game changer. Here are some examples of how certification might affect a BA's earning potential:
Business Analyst Certification certifies a professional's skill in business analysis by proving their dedication to the area and their commitment to continual learning. This validation may lead to more trust from employers and clients, which can lead to better pay.
A recognised qualification distinguishes a Business Analyst from other applicants in a competitive work market. Certified BAs may be given preference for higher-paying professions and work possibilities.
Business Analyst Certification can lead to higher-level employment, such as Senior Business Analyst or Lead Business Analyst, which normally pay more and have more responsibility.
Business Analyst Certifications are widely accepted in the business. Employers value certified professionals for their knowledge and ability to implement best practices in business analysis.
Certifications frequently necessitate continuous professional development, which keeps BAs current on the newest trends and practices in the area. Continuous learning can result in enhanced skills and competence, which can lead to increased earning potential.
Conclusion
A Business Analyst's salary is influenced by experience, education, industry, location, skills, and certifications. By validating abilities, granting a competitive edge, and opening doors to higher-level professions, earning a business analyst certification may significantly impact pay progression. Aspiring and seasoned business analysts may use these factors to negotiate fair pay and further their careers in the fascinating and rewarding field of business analysis.
About Author