USA and Mexico to Join Hands in Semiconductor Production; A Threat to Asia?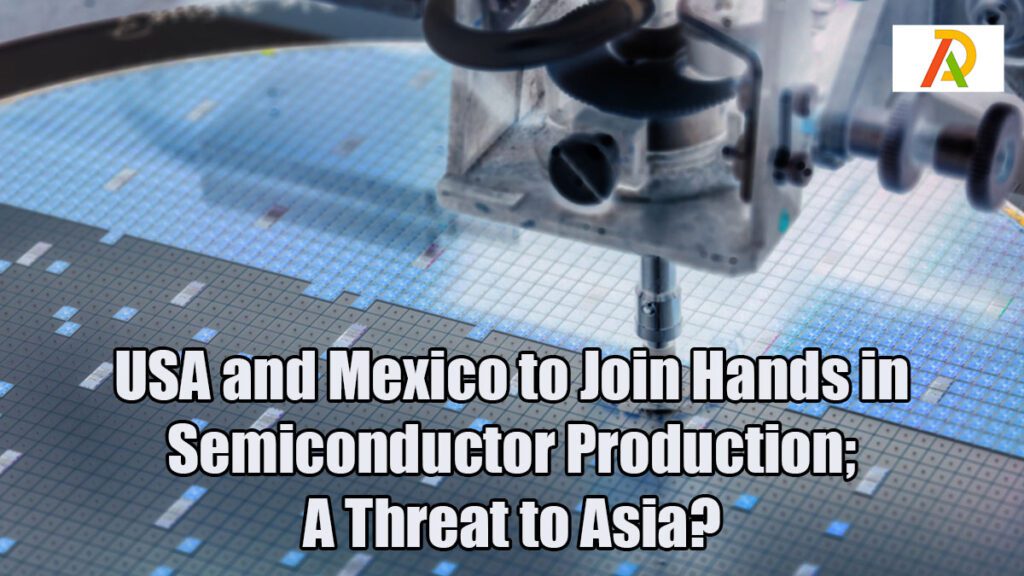 USA and Mexico will be joining hands in making semiconductors, confirmed the two countries officials. The Biden administration has invested massively in the production of semiconductors recently. The two countries plan to utilize the integration of their supply chains and expand electric vehicle production. The USA wants to utilize the large lithium industry of Mexico for electric vehicle production.
Asia has an advantage in producing batteries and semiconductors used in electric vehicles. Mexico and USA aim to eat that advantage and take the North American venture to new heights.
The two nations were engaged in a dialogue in Mexico City. The discussion, mainly economic, included semiconductor production.
US-based companies, such as Skyworks and Intel, are already working in Mexico on semiconductor production and supply, said Antony Blinken, U.S Secretary. They are working on the design, manufacture, test, assemble and research, added Blinken.
Newly passed legislation by the US
A newly passed legislation in the USA has offered a good amount of money for semiconductor manufacturing and research. Antony Blinken and Gina Raimundo, the Commerce Secretary, talked to the Mexican President about using this incentive. Mexican President Lopez Obrador explained that he plans to use the Sonora state broadly for this purpose. Sonora would be a leader in producing solar energy, electric vehicles, and Lithium. The Foreign Secretary of Mexico, Marcelo Ebrard, also emphasized the importance of Lithium for the batteries of electric vehicles.
Antony Blinken also hinted that the legislation would provide more incentives for shifting to electric vehicles and producing batteries in North America. Ebrard considers the proposal an excellent opportunity for his country regarding employment and integration. He sees this proposal as a way to grow their infrastructure rapidly and reduce poverty.
Semiconductor production is decreasing nowadays, resulting in lower production of household appliances, autos, and other goods. Naturally, the price of those goods is very high.
About Author