5 Easy Summer Dinner Recipes for Family
As the weather gets warmer, our appetites tend to shrink, and the last thing we want to do is turn on the oven and heat the house even more. These collections of summer dinner recipes feature no-cook and minimally cooked meal ideas that the whole family will love.
BBQ Chicken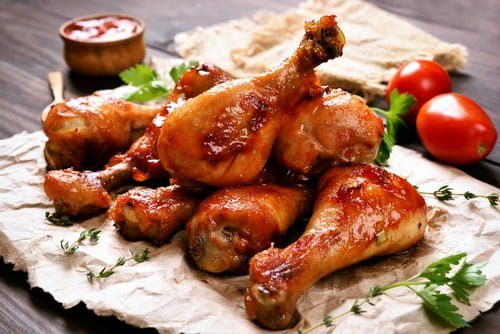 The best summer BBQ chicken recipes are the ones that are easy to make and don't require a lot of ingredients. This BBQ chicken recipe is easy and delicious, making it the perfect summer dinner for your family. Plus, it's a great way to use up any leftover chicken you may have. Simply grill your chicken on the BBQ and then baste it with your favorite BBQ sauce. Serve with a side of potato salad or coleslaw, and you've got a perfect summer meal.
Grilled Cheese and Tomato Soup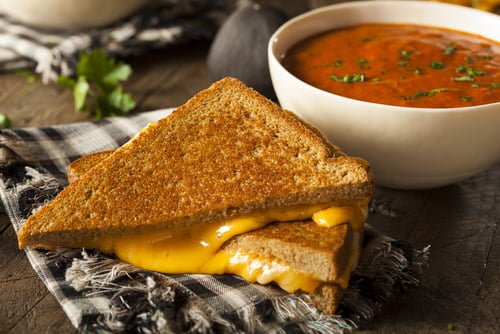 This summer, ditch the heavy meals and opt for something lighter. Grilled cheese and tomato soup is the perfect meal for a hot summer day. This dish is easy to make and can be tailored to your family's taste. Add some bacon or ham for a heartier meal, or keep it vegetarian with just cheese and tomatoes. Serve with a side of fruit or salad, and enjoy!
Salmon with Fruit Salsa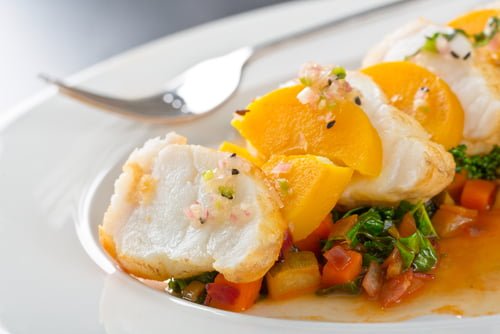 Looking for an easy and healthy summer dinner recipe? Try this salmon with fruit salsa! It's light, flavorful, and perfect for a warm summer night. Plus, it contains nutrients like omega-3 fatty acids and vitamin C. To make the salsa, simply combine your favorite fruits (we like mango, pineapple, and avocado) with some diced red onion, cilantro, and lime juice. Serve the salmon with the salsa on top, and enjoy!
Garden Veggie Pizza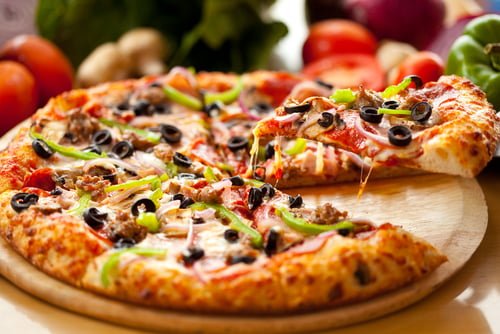 Looking for an easy summer dinner recipe that the whole family will love? This Garden Veggie Pizza is perfect! Made with a simple wheat crust and topped with fresh veggies, it's healthy and delicious. Plus, it's easy to customize with your favorite toppings. Give it a try tonight!
Looking for a summer salad that is both easy to make and delicious? Try this Caprese Salad! This salad is made with fresh mozzarella, tomatoes, and basil, which will please everyone in the family. Best of all, it can be made in just a few minutes.
Caprese Salad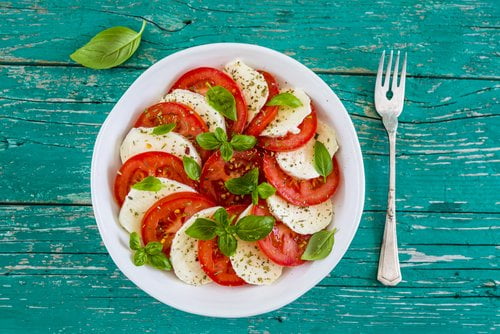 To make this salad, start by slicing the mozzarella and tomatoes. Then, arrange the slices on a plate or in a bowl. Top with fresh basil leaves and a drizzle of olive oil. Season with salt and pepper to taste. Serve immediately. Enjoy!
Tips for easy summer cooking
Whether you're cooking for a crowd or just yourself, these tips will help make summertime meal planning a breeze.
1. Use seasonal produce – Summer is the peak season for many fruits and vegetables, so take advantage of the abundance of fresh produce with meals that showcase it.
2. Keep it simple – When it's hot out, the last thing you want to do is spend hours in the kitchen. Choose recipes that can be made quickly and with minimal effort.
3. Get creative with leftovers – Don't let good food go to waste! Transform leftovers into new and exciting dishes.
4. Embrace the grill – Grilling is a quintessential summer cooking method, so fire up the grill and put your BBQ skills to use.
5. Think outside the traditional meal structure – With lighter fare more appealing in the summer, get creative with your meals and experiment with new flavors and ingredients.
Conclusion
Thanks for reading! We hope you enjoyed these easy summer dinner recipes. If you're looking for more recipe inspiration, check out our blog for summer dinner recipes. Happy cooking!
About Author